According to a recent article published on Boston Herald.com, a North Reading high school senior was killed in a one-car auto accident earlier this month. The accident happened just prior to 7:00 a.m. when the driver veered off the road into a wooded area. The cause of the accident has not been released. The young man died at the scene.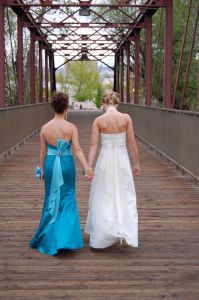 This high school senior will not make it to graduation. Unfortunately, our Boston car accident attorneys know that this young man is likely not the only teen who will be involved in a serious or fatal car accident in the upcoming weeks. Car accidents are always a leading cause of death for teen drivers. But some of the most dangerous times of the year are the spring season when school starts to come to an end and when kids celebrate prom and graduation.
Prom and Graduation Accident Dangers
Both prom and graduation are events that teenagers look forward to and that they choose to celebrate. The sad fact is, this celebration often involves drinking and perhaps even drugs. Kids routinely consume alcohol at after-prom parties or after graduation, and many also mark the occasion by using marijuana.
Unfortunately, kids get into cars after they have been drinking in order to get home before curfew or even just to head on to the next party. A drunk teen who is behind the wheel at a prom or graduation celebration endangers himself, his passengers and every other person on the road.
How to Stay Safe This Prom Season
While prom and graduation are traditionally times when kids take dangerous driving risks, safety can remain a priority if parents work to make it so. Many schools have taken steps to discourage drinking behavior, including hosting educational events about the dangers of drinking at prom. Parents, too, can do their part to help ensure that teens do not become involved in a car wreck due to bad decisions.
Some of the best ways to help your kids get through prom and graduation without harm include:
Arranging for a limousine or driver to take kids to and from prom. While you still don't want your kids to drink, at least when they have a limo you can rest assured they aren't driving.
Organizing alcohol-free post prom and post graduation parties. Many schools and parents have made it a tradition to throw post-prom parties that allow kids to have fun without getting drunk or using drugs.
Knowing where your kids will be. If your children tell you that they are going to a party for prom or after graduation, find out if there will be parents there and if there will be alcohol there.
Letting kids know you're there to pick them up. You should always make it clear to your kids that you will pick them up if they call and that they SHOULD call rather than getting in a car with someone drunk. Make clear your kids will never get in trouble if they call for a ride instead of getting into the car with someone drunk.
By following these tips and talking to your kids about the dangers they face when it comes to drunk driving this spring, you can hopefully help to ensure your children make it safely past high school so they can start their adult lives.

If you or a loved one was involved in a drunk driving accident in Massachusetts, call Jeffrey Glassman Injury Lawyers for a free and confidential appointment — (617) 777-7777.
Additional Resources
Boston Traffic Safety- Spring is a Time for Teens and Parents , Boston Car Accident Lawyer Blog, April 9, 2013