While no serious car accident is easy for a victim and his or her family to deal with, accidents involving injuries or even fatal injuries to multiple members of the same family are among the most horrific things anyone can imagine.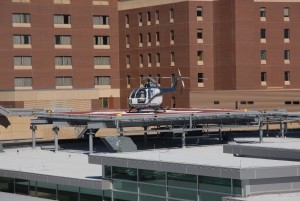 A recent news article from the Boston Globe reports on an accident in Worcester County, Massachusetts in which 17-year-old girl was killed and her 15-year-old brother was severely injured. Authorities have said the accident occurred in the morning while the two siblings were driving to school.  At some point, the car drove off the road and crashed into a tree. 
The reason the accident occurred after nine in the morning as opposed to just after seven, which is the time the two are normally headed to school, is because the school board had decided to open the school two hours late due to icy conditions, which we have been seeing a lot of lately.  While this accident was by far the most serious, it was only one of several accidents that occurred in the same general area.  In those other accidents, drivers blamed icy conditions as being the cause of the respective Worcester car crashes.
In this particular accident, police do yet know if ice was responsible for the car losing control, but they do know that she was driving a 2007 Kia Spectra when the fatal Worcester car accident occurred. When first responders arrived at the scene, there was nothing much they could do for her, and she was pronounced dead at the scene.
As for her brother, he was alive but in very serious condition. He was transported by ambulance to UMass Memorial Medical center nearby in Worcester.  He is in critical condition, but there has been no word on his exact condition as of the time of this article. Local police are working with the Massachusetts State Police accident reconstruction team to determine the exact cause of the accident, but they were willing to speculate that ice was a factor. They also noted that this particular stretch of highway was known for being very dangerous with the ice, as there have been numerous serious and some fatal car accidents in the past.
In a case similar to this, one thing about which you would want to speak with an experienced Worcester car accident attorney is whether there is a case that can be brought against the municipal government for not closing the school that day or making the delay longer than what is typically an arbitrary two-hour delay, as is often the case.  While one could argue that a two-hour delay is standard practice, this does not mean it is reasonable in light of the actual road conditions on any given day.
If a school is aware that many or even a small few of their students must travel on a particular road, and that road is likely to be dangerous following a snow storm or ice event, then they may have an obligation to do more to protect their students.
If you are injured in an accident in Massachusetts, call Jeffrey Glassman Injury Lawyers for a free and confidential appointment — (617) 777-7777.
Additional Resources:
Teen driver killed, her brother injured in Barre crash, February 25, 2016, Boston Globe, by Kim Ring and Scott O'Connell
More Blog Entries:
Pedestrian Dragged Hundreds of Feet in Car Crash – Western Massachusetts, June 13, 2015, Boston Car Accident Attorney Blog