Every year we hear about new safety features available on new cars. There was a time when people wanted nothing to do with safety features. For example, when the first seatbelt was invented, as adapted from airplane technology, drivers wanted nothing to do with it. This was also at a time when dashboards were made out of wood and other hard materials not designed to absorb impact.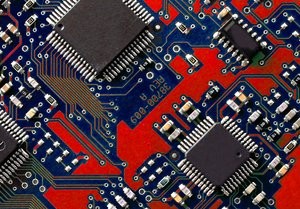 These days, people generally want safety features on their cars, especially if they have a family car. Today, we generally see new safety features first available on luxury cars, and then eventually become standard equipment. Since car buyers pay a lot of attention to safety ratings and look for that 5-Star rating, manufacturers will try to get their cars highly rated. The criteria of that rating system is constantly changing, and, according to a recent news release from the National Highway Traffic Safety Administration (NHTSA), NHTSA is adding automatic emergency braking to the five-star criteria. Automatic braking will be required to get a five-star safety rating beginning with 2018 model year vehicles.
Automatic emergency braking systems work even without driver input, as the name suggests. The vehicle with an automatic emergency breaking system (AEB) must be equipped with forward-looking radar and cameras. When the onboard computer detects that a front-end/rear-end crash is likely to happen, and the driver does nothing, the system will engage the vehicle breaks automatically in an attempt to avoid a serious car crash. This action the AEB can perform is know as crash imminent braking (CIB). On the other hand, if the driver does apply the brakes, but does not apply enough pressure to stop in time, the system will use its dynamic braking feature that will apply sufficient pressure to stop in time whenever possible.
While this technology is already slated to be put on new cars in a few years, one technology that is being considered for future safety rating requirement changes is vehicle-to-vehicle communications. This means that each new vehicle will be equipped with a transmitter and receiver, so the vehicles can automatically communicate with each other. This would theoretically eliminate problems such a car changing lanes when another car is in the driver's blind spot, because the vehicles could communicate with each other automatically and prevent the collision.
As new technology evolves, and current technology becomes standard, NHTSA is constantly updating the list of requirements for a five-star safety rating, and the agency plans to remove rearward-facing cameras by the year 2019. The reason for this is because, these days, most vehicles come equipped with a back-up camera, and by 2019, they will be as common as seatbelts, which are required for every vehicle manufactured or sold in the United States.
While this new technology can go a long way in preventing auto accidents, as our Boston car accident lawyers have seen all too often, all the technology available will not make up for some of the negligence committed on a regular basis by drivers across the county.
If you are injured in an accident in Massachusetts, call Jeffrey Glassman Injury Lawyers for a free and confidential appointment: (617) 777-7777.

Additional Resources:
U.S. DOT to add automatic emergency braking to list of recommended advanced safety technologies in 5-Star Rating system, November 2, 2015, NHTSA
More Blog Entries:
Floyd-Tunnell v. Shelter Mut. Ins. Co. Uninsured Motorist Coverage and Stacking, July 3, 2014, Boston Car Accident Lawyer Blog