A man that was involved a motorcycle accident in Boston late last month has died. The Springfield man, 24-years-old, was involved in the accident on May 25th and was pronounced dead earlier this week, according to Mass Live.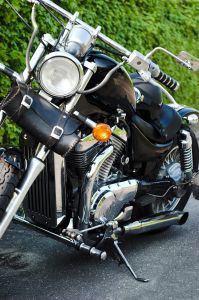 The accident happened when a car collided with the motorcycle on Boston Road on that late evening in May. Police speculate that speed was a factor in the crash. The motorcyclist reportedly lost control of his vehicle while rounding a curve. He skidded for about 100 feet before coming to a stop near Dezi's Jewelry Exchange and Pawn Shop.
Our Boston motorcycle accident attorneys understand that motorcyclist are more vulnerable to serious — if not fatal — accidents on our Massachusetts roadways. This is the second motorcycle-related fatality already this spring.
The motorcyclist was at the Baystate Medical Center in critical condition for about a week after the accident.
The motorcycle accident from earlier this year took the life of a 55-year-old rider back in April. In this accident, the motorcyclists collided with a truck towing a trailer on Route 9 in Ware. The truck reportedly jacknifed into the motorcycle's lane. The rider died three days after this accident. Police are still investigating this accident.
Motorcycle riders are nearly 40 times more likely to die in a motor-vehicle accident than the occupants of the other vehicles reports Tim Aloisio of Monson, The Republican's motorcycle columnist and a member of the Massachusetts Motorcycle Association. He also reports that two-thirds of the time it is the fault of the automobile operators.
The Governors Highway Safety Association (GHSA) projects that motorcycling fatalities declined from 5,290 in 2008 to 4,762 or fewer in 2009.
Here are some motorist safety tips, provided by Motorcycle Safety News, to help keep our motorcyclists safe on our roadways:
-Look, and look again, for motorcyclists when at intersections and when changing lanes.
-Motorcycles typically appear to be farther away than they actually are. This is because of their small size. Always assume that they're closer than they appear.
-Take extra time to check your blind spots before maneuvering through traffic as bikes can easily get lost in these spots because of their small size.
-Bikes also seem to move faster than they actually are, again because of their size. Don't assume that all bikers are speed demons.
-Motorcyclists often slow down by downshifting, which does not activate their brake lights. For this reason, allow more following distance when riding behind a bike.
-Motorcycle turn signals are not self-canceling like the ones on our vehicles are. Be sure that a motorcyclist signal is for real when moving around them.
-Don't expect a motorcycle to always be able to dodge out of the way. Maneuverability may be one of their better characteristics, but it can't always save them from a collision.
-Remember that the stopping distance is the same as that of a vehicle. Do not tailgate.

If you have been injured in a Boston motorcycle accident, contact Jeffrey Glassman Injury Lawyers for a free and confidential appointment to discuss your rights. Call 877-617-5333.
More Blog Entries:
Massachusetts Motorcycle Accidents a Concern Despite Lower Fatality Rates, Boston Car Accident Lawyer Blog, April 28, 2011
Government priorities in Mass: Fewer motorcycle accidents, drunk driving accidents, distracted driving accidents involving young drivers, Boston Car Accident Lawyer Blog, November 19, 2010

Rider safety courses aimed at reducing serious and fatal Massachusetts motorcycle accidents, Boston Car Accident Lawyer Blog, August 26, 2010