A spate of Massachusetts car accidents recently has resulted in numerous child injuries and, tragically, at least one child death.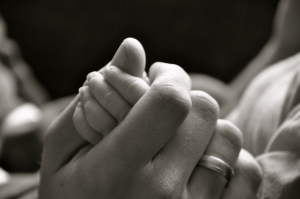 Our Boston car accident attorneys hope those children who have survived these incidents will have the legal and medical help they need to make a full reovery.
As parents, we know that we take every precaution to keep our children safe and healthy. When someone comes along with total carelessness and utter disregard for those around them, it is beyond infuriating.
In a crash out of Worcester, a 3-year-old boy was killed, his two other young siblings injured, in a collision in which the driver was reportedly fleeing the scene of a minor accident – at speeds of 70 miles per hour. The 7-year-old sibling, who along with his mother was thrown from the vehicle, also suffered critical injuries.
In another crash out of Middleboro, a mother and her three children – ages 10, 6 and 2 – were rushed by ambulance to a nearby hospital after a crash on Rocky Meadow Street. The cause of that incident is still under investigation.
And yet another accident out Fitchburg recently resulted in the death of both a mother and son, age 16, who were struck head-on by a pick-up truck on Ashby Street. The roads were apparently slick with rain, and investigators are still working to determine if the weather played a significant role in the crash.
The National Highway Traffic Safety Administration reports that motor vehicle crashes are the No. 1 cause of death for children between the ages of 1 and 12.
You can't control whether other drivers choose to be responsible, but you can take every precaution to ensure your child's safety just in case.
To begin with, you want to make sure that your child is riding in the right type of car seat for his or her weight and height. If you aren't sure whether the seat has been properly installed, the NHTSA offers information on child car seat inspection station locators.
Keep track of the height and weight limits, and know when it might be time to upgrade. However, you want to try to keep your child in a car seat for as long as possible.
From birth to 12 months, kids should be in a rear-facing seat, no exceptions. Kids from 1 to 3 years-old should be kept in rear-facing seats too, until they are are no longer able to fit facing backward. When you do decide to upgrade to a forward-facing seat, make sure it has a proper harness.
Forward facing seats can be used for several years thereafter. Even once the child outgrows a seat, he or she should be placed in a booster seat. He or she should stay there until able to properly fit into the regular seat. Even then, he should remain riding in the back seat until age 12.
No matter how short your trip, use a car seat every single time.
Also, just in general, you never want to let your kids play in or around cars or leave your child in or around a vehicle that is not attended by an adult. Be mindful not to leave your keys in the vehicle, and keep your emergency brake on whenever you park your car.

If your child has been injured in a Boston car accident, call Jeffrey Glassman Injury Lawyers for a free and confidential appointment — (617) 777-7777.
Additional Resources:
One Adult, Three Children Hospitalized In Middleboro Car Accident, March 3, 2013, CBS Boston
3 -year-old boy dies in Worcester car crash, March 12, 2013, Boston Herald
More Blog Entries:
Can Driver Safety Laws Really Save Lives? Feb. 26, 2013, Boston Car Accident Lawyer Blog