According to 7NEWS, a recent Worcester trucking accident occurred on West Boylston when the driver lost control of the tanker, crossed over the median and slammed into three parked cars. Subsequently, the tanker (transporting gasoline) slammed into a moving vehicle.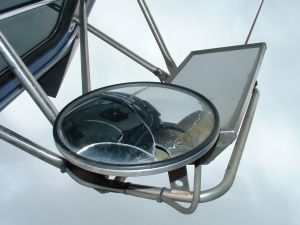 Accident reports indicate that the car was traveling at 30 miles per hour when it collided with the truck.
"We thought it was someone dropping something next door. It was the loudest thing I've ever heard. It was an explosion pretty much, sounded like an explosion," said one of the witnesses.
Our Boston trucking accident lawyers understand that large trucks, tankers, and tractor-trailers serve up some serious risks on our roadways. Unfortunately, our passenger vehicles don't stand much chance against the weight, size and power of these larger vehicles. According to witnesses, the driver of the vehicle was unable to escape the car after the accident.
The driver was taken to the hospital and officers are investigating what caused the tanker to run out of control.
Unfortunately, we can't always rely on the safe driving habits of these truckers. Accidents happen and we're oftentimes the ones who suffer the consequences. To help to keep you safe out there, officials with Road Safe America offer some safety tips:
Driving Safely Around Large Trucks:
-Make sure you're alert when approaching a large truck. Remember that they behave a lot different than passenger cars.
-Stay out of a truck's blind spots. These are the spots around a truck in which a driver cannot see you in their mirrors. Make sure you can always see the driver.
-Never pass a truck while it's making a right-hand turn. These trucks make wide turns.
-Don't cut off a large truck. These vehicles take a lot longer to stop than our vehicles. You never want to follow too closely either.
-Call authorities and report any unsafe driving you may witness.
-Keep an eye on truck's turn signals. You never want to pass one of these trucks when there turn signals are activated.
-Use the proper procedure to pass a large truck or bus on the highway. Accelerate slightly and maintain a consistent speed while passing. Wait until you can see the entire cab in your rear-view mirror before signaling and pulling in front of it.
Sharing the road with these vehicles is easy — you just have to be careful. Remember that we don't stand much of a chance against these large trucks. Drive safely, stay alert and accommodate trucks to help to prevent an accident.

If you or a loved one has been injured or killed in a trucking accident, contact Massachusetts Injury Lawyer Jeffrey S. Glassman to schedule a free and confidential appointment to discuss your case. Call 877-617-5333.

More Blog Entries:
Dump Truck Spills 100 Gallons of Fuel on Mass Roadway, Boston Car Accident Lawyer Blog, September 18, 2012
Trucking Accident in Dorchester Spills Fuel on Roadway, Boston Car Accident Lawyer Blog, June 23, 2012