The vast majority of motorists believe themselves to be good drivers. In fact, CNN reported on motorists interviewed by Allstate who touted their own driving abilities and indicated they had good skills behind the wheel. Although motorists were confident in their own abilities, they were less confident about the skills of others. In fact, the majority of motorists who were surveyed said most others were bad drivers.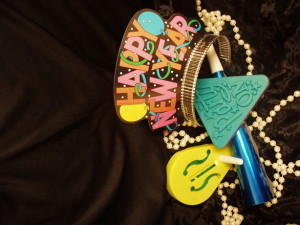 While you may believe yourself to be a good driver, the reality is most motorists have dangerous habits- even those who said they were safe behind the wheel.
As the new year approaches, it may be time to make a change and curb the behaviors which are putting you at risk due to unsafe driving. When you make your resolutions this year, you should strongly consider resolving to become a better driver in 2016.
How Motorists Can Become Safer Drivers in 2016
Motorists can become better drivers in 2016 and do their part to avoid car accidents by refraining from behaviors they do often, despite knowing they are dangerous. For example:
Forty percent of drivers admit they've driven at least 20 miles more than the posted speed limit would permit. Men are much more likely to be speeding, with 48 percent of men surveyed by Allstate saying they go too fast as compared to only 30 percent of women.
Forty-five percent of drivers said they have operated their vehicles despite feeling fatigued, and even continued to drive in some cases once they actually began to nod off. Fatigued driving is one of the leading causes of car crashes as drivers drift out of their lane.
Fifteen percent of drivers have violated laws prohibiting drunk driving and gotten behind the wheel after consuming more than the permissible alcohol limits. Men were significantly more likely to be impaired behind the wheel. Only six percent of women said they had ever driven drunk, compared to 23 percent of men.
A third of drivers have emailed or sent text messages while operating their motor vehicles. Drivers between the ages of 18 and 29 years old are the age group with the highest rate of motorists admitting to texting. Within this age group, 63 percent said they had sent emails or texts as they drove. Drivers 30 to 44 also text frequently, with 58 percent saying they have texted or sent emails.
More than 50 percent of drivers said they had received a citation for breaking traffic laws. Speeding was an especially common moving violation. Of the drivers who had received speeding tickets or other moving violations in the past, 44 percent said they had gotten at least three tickets. Men are a lot more likely to be ticketed, with 61 percent receiving citations compared with 46 percent of women.
If motorists resolve not to be distracted, to obey speed limits, and to stop and rest while driving instead of continuing to operate while fatigued, 2016 should be a safer year on the roads.
If you are injured in an accident in Massachusetts, call Jeffrey Glassman Injury Lawyers for a free and confidential appointment: (617) 777-7777.
More Blog Entries
Pedestrian Dragged Hundreds of Feet in Car Crash – Western Massachusetts, June 13, 2015, Boston Car Accident Attorney Blog.