According to a recent news feature from the Post Independent, actor James Woods was just involved in a serious car accident, and then took to Twitter to describe the entire ordeal. Woods says he was driving through the Rocky Mountains in Colorado when an ice storm started. According to his tweets, there was a driver traveling faster than 75 mph on the slick road, causing him to lose control of his car and spin out.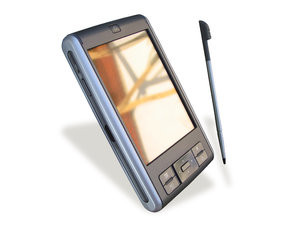 At this point, Woods had to swerve to avoid the spinning car, and, when took evasive action, his car hit the retaining wall on the right side of the roadway. This caused his own car to spin, and then he was traveling backwards at around 69 mph. At this point, both cars collided with five other cars on the roadway, turning this into a seven-car accident. The area in which the accident occurred is known for being particularly dangerous, and people often call it a treacherous stretch of road.
As Woods described, there is a six percent downgrade, and there are no shoulders on either side of the road. This is the reason he hit the wall when he swerved right to avoid the spinning car. He did say he was thankful the guardrails held during the crash, as they were protecting motorists from falling more than 100 feet. It has also been reported that two hours after the seven-car pileup involving Woods, two semi tractor trailers jackknifed on the same stretch of road.
In addition to describing the accident on Twitter, he also took the time to thank the EMTs that arrived on the scene to treat the victims, as well as the doctors who treated him in the hospital. It was also noted that the tow truck diver said James Woods was so down to earth and was the humblest person he had ever met.
Woods went on to apologize for "rambling" so much via Twitter and essentially said his head was a little cloudy. This is probably due to the fact that doctors diagnosed him with a concussion following the car accident. One of the important things to understand is that you do not have to black out to get a concussion. A concussion occurs when an impact or sudden movement causes the brain to slam into the skull. There also does not need to be a visible damage to the skull for a patient to suffer a concussion in a serious Boston car accident.
While people used to assume you just stayed awake for 24 hours to prevent any further damage and where otherwise okay, we now know that a concussion can result in permanent brain damage. This is the basis for the new movie with Will Smith called Concussion.   For this reason, it if you are ever in a car accident and are offered medical attention, you should never turn it down, and you should never refuse an offer to take you to the hospital. This will allow doctors to do a brain scan and determine if there is any evidence of a concussion and take steps to prevent any brain damage, including reducing any intracranial swelling.
If you are injured in an accident in Massachusetts, call Jeffrey Glassman Injury Lawyers for a free and confidential appointment: (617) 777-7777.

Additional Resources:
Actor James Woods grateful to 'lovely people in Glenwood', December 16, 2015, Post Independent
More Blog Entries:
Floyd-Tunnell v. Shelter Mut. Ins. Co. Uninsured Motorist Coverage and Stacking, July 3, 2014, Boston Car Accident Lawyer Blog