Boston Herald columnist and conservative radio talk show host Howie Carr is taking time off the air to recover from a recent car accident. According to reports, Carr was involved in automobile crash on the Mass Pike near the Allston/Brighton neighborhoods of Boston.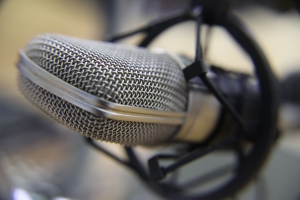 The Boston two-vehicle crash occurred just after 1 p.m. in the westbound lane of Interstate 90. Police are stating that Carr was the only person involved in the accident who was taken to the hospital. Carr is reported to have suffered from minor injuries. He was treated and later released from Massachusetts General Hospital (MGH) following the accident.
Carr's radio station also issued a statement saying that Carr was injured in an accident and wished he was able to discuss the recent Republican victories in the election, but he needed to be kept in observation to ensure a complete recovery.

As our Boston auto caccident attorneys know, traffic collisions that occur at highway speeds can lead to serious personal injury. Many people are not sure what to do immediately following an accident. One of the first things to do is to get out of the vehicle, go to a safe location, if possible, and call 911. Regardless of the amount of damage, it is best to have a police officer complete an incident report.
It is always best not to move any vehicles until the police arrive, so that an accurate report of the accident can be generated. However, if you are instructed by police or other emergency workers to move your vehicle, you should comply with their requests.
You should also try to photograph the scene of the accident, if you can safely do so, using the camera on your cellphone. Pay special attention to any tire tracks or debris from vehicles that is on the roadway. It is also helpful to get photographs of the weather and lighting conditions. The more information you can provide to your attorney, the easier it will be to assist you in obtaining a full and appropriate financial recovery, either though settlement or at verdict, if the case goes to trial.
It is also very important to try to get the names and contact information for any witnesses. While it is the police officer's job to create a traffic crash report, it is unlikely that he or she will take the time to gather witness contact information, because officers are primarily concerned with issuing a traffic citation to the at-fault driver and are probably not very concerned with your potential car accident lawsuit.
It is also important to never decline medical attention. If first responders offer to take you to a local hospital in an ambulance, it is best to go, even you feel your injuries are not severe enough to warrant it. Some injuries get worse over time, and it is better to have a record that you reported the pain immediately following the accident, so defendants cannot claim your injury was unrelated to the accident.

If you are injured in an accident in Massachusetts, call Jeffrey Glassman Injury Lawyers for a free and confidential appointment: (617) 777-7777.
Additional Resources:
Howie Carr on the mend after crash, November 5, 2014, Boston Herald
More Blog Entries:
Why Do Boston Drivers Hit and Run?, July 3, 2014, Boston Car Accident Lawyers Blog