Underinsured Motorist (UIM) and Uninsured Motorist claims involve a car accident victim attempting to get his or her own liability insurance carrier to pay financial compensation when the at-fault driver is uninsured or does not have enough insurance to cover total damages.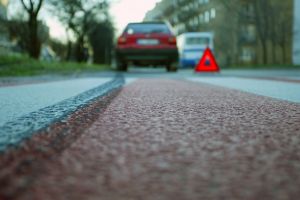 Heflin v. Merrill, a case from the Mississippi Supreme Court, involved an at-fault driver who crashed into the rear of plaintiff's car. While this was not a fatal automobile accident, at-fault driver died from unrelated causes following the accident. Plaintiff filed a car accident lawsuit against driver's estate and her own underinsured motorist carrier.

As our Boston uninsured motorist claim lawyers understand, UM/UIM cases often require extensive litigation, because, even though one would think that his or her own insurance would not deny the claim, insurance companies deny a large number of claims, because it is more profitable for them to deny claims than to pay claims.
While her insurance company stipulated (agreed) that plaintiff was covered under its UIM plan and admitted liability, it moved to exclude from the jury any reference of UIM coverage and its role in the case. Trial judge granted insurance company's motion and found the existence or non-existence of UM/UIM coverage was not relevant and would potentially prejudice the jury in regard to its determination of damages. Generally, juries are not told whether any insurance exists.
At trial, the court sustained objections made by insurance company pertaining to statements made by at-fault driver and victim's opinion about how fast he believed at-fault driver's was going at the time of the accident. It is alleged that he said he was sorry for the accident, and stated, "God, I'm sorry, it was my fault."
The objection to at-fault driver's statement was based on hearsay. Trial judge concluded that it was not hearsay but still excluded it because the declarant was now deceased and insurance company had already admitted liability so he felt it would just inflame the jury unnecessarily.
The jury awarded $32,000 to plaintiff, an amount that was far less than at-fault driver's liability limit. Plaintiff filed a motion for additur (to increase the amount of verdict) and for a new trial. Trial judge denied both motions and plaintiff appealed.
On appeal, the court looked at the issue of whether jury should have been informed about UIM carrier's role in the process. The court held it was proper to exclude UIM carrier's identity and role from the jury, because it was in the judge's discretion to do so. Discretionary issues are only overturned on appeal if they involved an abuse of discretion by a trial judge.
It was further found that to be admissible, evidence must be shown as being relevant to aid the fact finders in making a determination. The typical standard used in most jurisdictions, including the Commonwealth of Massachusetts, is whether evidence tends to make a fact or consequence more or less probable.
If it meets this first test and is determined to be relevant, the other side can still object, if its potential relevancy is outweighed by potential for unfair prejudice to one party.
If you are injured in an accident in Massachusetts, call Jeffrey Glassman Injury Lawyers for a free and confidential appointment: (617) 777-7777.
Additional Resources:
Heflin v. Merrill, November 6, 2014, Supreme Court of Mississippi
More Blog Entries:
Estate of Sholberg v. Truman – Fatal Car Accident Caused by Stray Horse, July 17, 2014, Boston Car Accident Lawyer Blog