With the Labor Day holiday weekend, there will be millions of Americans getting out to celebrate that last summer break. Experts predict that close to 35 million people will be traveling more than 50 miles away from home for the celebration. It's one of the busiest travel holidays of the year. According to INRIX Traffic, the city of Boston will hold the spot for the fifth worst city in the nation for weekend road-trippers. On any other day, it's ranked as the ninth most congested city for traffic in the nation.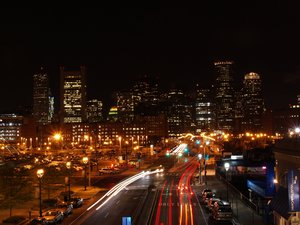 According to the Boston Globe, travelers going to either the Connecticut casinos or to Portland, Maine should expect their trips to take twice as long as normal.
Our Boston car accident lawyers understand that the Labor Day weekend is the ideal holiday to take that last summer vacation. The holiday weekend provides us with an extra day off of work and some beautiful weather to enjoy along with it. Drivers are warned about the weekend traffic. Friday traffic is especially dangerous, starting with the long rush hour at about 7:30 a.m. but is expected to last well into the evening. If you're going on vacation, we urge you to leave on Saturday. If you've got to be out by Friday, you better expect a long day of travel. Your best bet is to leave after 9:00 p.m. on Friday if need be to avoid the heavy road condition. It's expected to peak at about 11:00 a.m.
"As a gateway city as well as a popular destination, Boston will experience some of the worst traffic on the Friday getaway day," Jim Bak, INRIX director of community relations.
Heavy delays are expected on both Interstate 95 and Interstate 90, so you're urged to avoid them altogether if possible.
According to the National Safety Council (NSC), there will be nearly 410 people who will die in car accidents over the Labor Day holiday weekend. For record-keeping purposes, the holiday weekend is defined as the time from 6:00 p.m. on Friday through 11:59 p.m. on Monday. In addition to these fatalities, officials are predicting that there will be close to 41,000 people who are injured in car accidents during this time.
We're urging you to be on your best driving behavior over this holiday weekend. There are a few simple things that you can do to help to reduce your risks of an accident though. Please review these tips (listed below) and share them with your friends and family members to help ensure a safe weekend for everyone.
Labor Day Travel Safety Tips:
-Be sure to inspect your vehicle before leaving.
-Always wear your seat belt. Make sure everyone is buckled up.
-Never get behind the wheel under the influence of drugs or alcohol.
-Expect traffic delays.
-Leave your house early to allow plenty of time to get to where you're going.
-Be courteous on our roadways. We're all traveling together.
-Keep distractions out of the driver's seat.

If you or a loved one has been injured in a traffic accident, contact Attorney Jeffrey S. Glassman for a free and confidential consultation to discuss your rights. Call (617) 777-7777 today.
More Blog Entries:
Lunch Causes Massachusetts Traffic Accident, Trooper Says, Boston Car Accident Lawyer Blog, August 25, 2012
Motorist Injured in Accident with Train at Medford Crossing, Boston Car Accident Lawyer Blog, August 17, 2012