As the National Safety Council reported an increase in car accidents in the fourth-quarter of last year, the National Highway Traffic Safety Administration (NHTSA) is now reporting increases in the third and fourth-quarter. The increases are credited to the recovery of the economy.
An NHTSA graph showed Region 1, including Massachusetts, Maine, Connecticut, Rhode Island, New Hampshire and Vermont, had an 18 percent increase in motor vehicle accidents last year — most in the nation. This increase in our region proves we all must focus on better driving habits in attempt to reduce the risks of car accidents in Massachusetts and elsewhere in New England.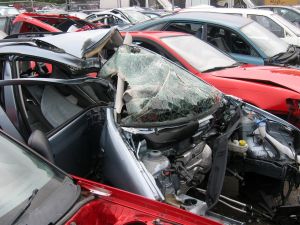 Boston personal injury lawyers understand that while we did, as a state, experience a 3 percent decrease in car accidents from the previous year, we still need to work towards lowing these numbers as the economy improves.
As we recently reported on our Boston Car Accident Lawyer Blog, the United States experienced nearly 35,000 car accident fatalities in 2010. We also noted that experts are crediting the recession for the decrease in this number. However, these officials fear that the recovering economy will also result in an increase in car accidents. The NHTSA also notes that the United States has experienced a 25 percent decrease in car accidents since 2005. These rates give us the lowest record of motor vehicle accidents since 1949.
"The decrease in traffic fatalities is a good sign, but we are always working to save lives," said NHTSA Administrator David Strickland. "NHTSA will continue pressing forward on all of our safety initiatives to make sure our roads are as safe as they can possibly be."
The NHTSA continues its efforts in reducing the number of car accidents by continuing to launch a number of safe-driving campaigns. The administration has recently launched programs like their "Over the Limit. Under Arrest." campaign and the "Click It Or Ticket" campaign.
The U.S. Department of Transportation in on board with raising awareness for safe driving as they have launched Distraction.gov, a website dedicated to shining light on the dangers of distracted driving. The DOT devoted 2 national summits committed to educating Americans about this issue. They also continue to urge legislation to adopt various distracted driving laws to keep their citizens safe on the roads.
"Still, too many of our friends and neighbors are killed in preventable roadway tragedies every day. We will continue doing everything possible to make cars safer, increase seat belt use, put a stop to drunk driving and distracted driving and encourage drivers to put safety first," said U.S. Transportation Secretary Ray LaHood
If you or a loved one has recently been injured in an automobile accident, contact the Boston Car Accident Lawyers of The Law Office of Jeffrey S. Glassman for a free and confidential consultation to discuss your rights. Call 877-617-5333 or contact us through the website.
More Blog Entries:
Senior drivers at increased risk of Boston car accidents, Boston Car Accident Lawyer, January 25, 2011
Defective vehicles can increase risk of Boston car accidents, Boston Car Accident Lawyer, December 27, 2010
Spring brings increased risk of Boston motorcycle accidents, Boston Car Accident Lawyer, April 19, 2010