The Massachusetts Department of Transportation plans on either covering or removing thousands of feet of handrails in the Big Dig tunnels. They've chosen to do away with these dangerous features as they have been connected to eight deaths in the area, according to the Boston Herald.
The rails the MassDOT plans on removing line about six miles of tunnels and are located on top of raised walkways to decrease the risks of potentially fatal worker falls. Instead, the rails have been creating an increased risk of serious injury or death duringMassachusetts car accidents. While they are designed to keep maintenance workers from falling into traffic, they seem to be causing more injury than they're preventing in the long run.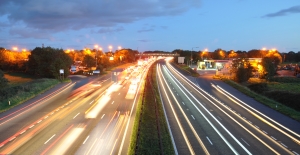 Our Boston personal injury lawyers urge you to practice caution when traveling through these tunnels. While these rails pose serious threats to drivers as vehicles get tangled in them or drivers get entangle in them after accidents.
Massachusetts state officials and Boston officials are planning on kicking off the $72 million safety project after nearly 20 years of planning and funding delays, according to Boston.com. The project in Concord and Lincoln is expected to begin this fall.
As dangerous roads pose a threat to Massachusetts motorists, construction to fix these road conditions may also pose an equal threat to both motorists and construction workers. Locals are urged to practice safe driving habit in these areas, both while the handrails are present, while they're being removed by work crews. The plan aims to remove approximately 8,000 feet of these handrails and replace them with chain-linked fences.
As we previously reported on our Boston Car Accident Lawyer Blog, the conditions of our roadways directly affect the safety of our drivers. In 2009, Pacific Institute for Research and Evaluation study found more than 50 percent of U.S. fatal car accidents were linked to poor roadway conditions. Nearly 40 percent of non-fatal crashes were linked to the same causes.
If you experience an accident in these tunnels, or with the handrails, it is critical for you to contact an attorney experienced in this area. An attorney may be able to point out causes of the accident that you may not even have been aware of. In many cases, a lawyer may be able to locate negligent municipalities or find property owners that may be liable for the damages.

The Boston car accident lawyers at Jeffrey Glassman Injury Lawyers, LLC, have more than 18 years of experience handling serious and fatal traffic accident cases. If you have been injured or someone you love has been injured or killed in a Boston-area accident, talking with an experienced attorney can help you better understand your rights. To schedule a free initial consultation, contact us online or call our offices at (617) 777-7777.
More Blog Entries:
Child Car Seats Under New Regulations for Better Protection in Boston Car Accidents, Boston Car Accident Lawyer, March 22, 2011
State Trooper Injured on the Job in Massachusetts Car Accident, Boston Car Accident Lawyer, March 25, 2011
Boston road rage a big city danger; common cause of Massachusetts car accidents, Boston Car Accident Lawyer, March 18, 2011