In Boutelle v. Boutelle, a case from the Supreme Court of Wyoming, a brother and sister were involved in a single vehicle accident. Brother was driving, and sister and three other passengers were from Wisconsin. The accident occurred on an interstate in Montana.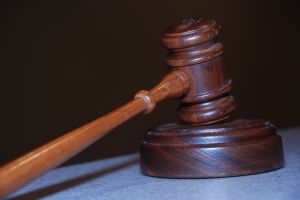 Sister filed a car accident lawsuit in Wyoming against her brother. Sister alleged brother was driving in a negligent manner. Specifically, she said her brother drove into a foggy area and slammed on the brakes, which caused the rear end of the car to slide sideways. When the vehicle slid, it ran off the road, into the median, and rolled one and a half times.
Sister's complaint specifically alleged brother failed to maintain a proper lookout, was driving too fast for road conditions, failed to maintain control of the car, violated state traffic laws, and was driving in an unreasonable manner.

While this may seem like a lot of similar allegations, as our Boston car accident attorneys can explain, it is necessary to fully investigate a case and prepare a pleading that covers all contingencies in order to increase the chances of a full financial recovery.
In response to the complaint, brother filed a response asserting the lawsuit was barred by the statute of limitations in state where the accident occurred, despite the fact that it had not yet run in the forum state. Trial court granted brother's motion for summary judgment, and the case was dismissed. Sister appealed trial court's dismissal.
On appeal, the court looked at whether the forum state should borrow the other state's statute of limitations, since that is where the accident occurred. The cases deals with one of the more complicated areas of civil litigation involving what is known as choice of law. When a cause of action arises in one state, but there is a sufficient jurisdictional nexus in another state, and that other state is chosen as the forum state, the court must decide which state's law to apply.
While this may seem like an issue that rarely arises, choice of law is commonly dealt with in federal cases. In the Commonwealth of Massachusetts, the Massachusetts General Laws (MGL) control much of what happens in the state trial court system. However, in federal court, there is a different set of rules and relevant legal opinions that will control.
Generally, a case tried in federal court will adhere entirely to the relevant federal law, but on some issues, trial courts will defer to the local laws in the forum state pursuant to choice of law requirements.
In Boutelle, the court ultimately found that the cause of action arose in Montana where the accident occurred, and it was that state's statute of limitations that should govern. The court affirmed trial court's dismissal of the action.
In the context of a state of limitations, one of the best things a car accident victim can do is contact an experienced lawyer as soon as possible after the accident, so there will be sufficient to time to file an appropriate action.

If you are injured in an accident in Massachusetts, call Jeffrey Glassman Injury Lawyers for a free and confidential appointment — (617) 777-7777.
Additional Resources:
Boutelle v. Boutelle, November 18, 2014, Supreme Court of Wyoming
More Blog Entries:
Trucking Accident Litigation: $100 Million Lawsuit Filed Against FedEx, April 28, 2014, Boston Car Accident Lawyer Blog