There were more than 20 vehicles that earned the Insurance Institute for Highway Safety's Top Safety Pick+ for 2014. Seventeen received the Top Safety Pick by meeting the crashworthiness criteria alone. This year, officials with the IIHS used new and tougher criteria in safety ratings. With a Top Safety Pick, a vehicle had to perform well in the front, side and roof strength as well as head-restraint tests.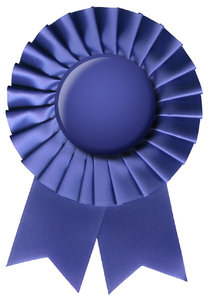 "We've made it more difficult for manufacturers this year," says Adrian Lund, IIHS President.
Our auto accident lawyers in Boston know crashworthiness should be one of the most important factors in selecting a new (or used) vehicle. In addition, consumers should also look into rollover safety by model, class and manufacturer, and compare safety ratings. You can do this easily, with the click of a button, through the safercar.gov website. With this resource, you can choose vehicles based on a 5-star rating. The National Highway Traffic Safety Administration's (NHTSA) New Car Assessment Program (NCAP) created the 5-Star Safety Ratings Program to provide consumers with information about the crash protection and rollover safety of new vehicles beyond what is required by federal law. One star is the lowest rating; five stars is the highest. More stars equal safer cars.

IIHS tests evaluate two aspects of safety: Crashworthiness — how well a vehicle protects its occupants in a crash — and crash avoidance and mitigation — technology that can prevent a crash or lessen its severity.
2014 Top Safety Pick+:
-Small Cars: Honda, Mazda, Toyota
-Midsize Moderately-Priced Cars: Ford, Honda, Mazda, Subaru
-Midsize Luxury/Near Luxury Cars: Infinity, Lincoln, Volvo
-Large Luxury Cars: Acura, Volvo
-Small SUVs: Mazda, Mitsubishi, Subaru
-Midsize SUV: Toyota
-Midsize Luxury SUVs: Acura, Mercedes-Benz, Volvo
-Minivan: Honda
For a full list of details regarding the models, click here.
The Honda Fit, Fiat 500, Hyundai Accent, Nissan Versa, Toyota Prius C and Mitsubishi Mirage all received "poor" grades, according to the IIHS. The Mazda 2, Kia Rio, Toyota Yaris and Ford Fiesta earned "marginal" scores.
Just one car among the 2013 and 2014 models tested received an "acceptable" rating in the test — the Chevrolet Spark. Thus, Spark is the only one in the group to earn the IIHS Top Safety Pick designation.
Only one of 11 small city and minicars passed the IIHS's small front overlap crash test in which a car hits a barrier with the front driver's side corner at 40 miles per hour. It simulates clipping another car head-on or hitting a tree or pole.
In the real world, about a quarter of the serious and fatal injuries in front crashes are caused by "small overlap" impacts similar to this, according to the Institute.
This is bad news for many carmakers that rolled out tiny models to help reduce the overall fuel consumption of all vehicles. Consumers appeared to have grown fond of minicars in the past few years because of their high fuel economy and often fun-to-drive handling.
Contact Jeffrey S. Glassman for a free and confidential appointment to discuss your rights. Call 888-367-2900.
More Blog Entries:
Chain Reaction Accident Sends Motorists to UMass Memorial, Boston Car Accident Lawyer Blog, January 22, 2014
Resolving to be a Better Boston Driver in 2014, Boston Car Accident Lawyer Blog, January 10, 2014