Most all drivers understand the risks associated with distracted driving. So do teens, at least during the first couple months of having a driver's license. According to NPR, most teenage drivers will start of very careful and cautious behind the wheel, but after only a few months they'll start multitasking with the worst of them.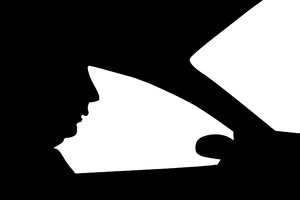 According to a recently study published in the New England Journal of Medicine, an older driver is better able to handle talking to passengers or eating behind the wheel. Teens, with their lack of driving experience, often exacerbate these dangers with inexperience or impulsiveness at the wheel.
Our car accident lawyers in Boston know distracted driving is a leading cause of traffic accidents among drivers of all ages. And traffic collisions continue to be the number one cause of death for teens. Within just the first six months of having a driver's license, new drivers typically start messing with the radio and texting. These new drivers engage in these activities much more than their older counterparts. This may help to explain the high accident rates among teen drivers.

"You increase the difficulty of a task until you make an error," says Bruce Simons-Morton, a behavioral scientist with the National Institutes of Health and a coauthor of the study.
So what are the most common driver distractions? A recent study from officials with the AAA Foundation for Traffic Safety looked at a number of distractions to see just how severely they affect a driver's attention. They focused in on how likely each distracted was to cause "cognitive distraction."
The study showed researchers that some in-vehicle distractions have little impact on a driver's ability to focus on the road, while others present a bigger danger, according to MSN.
Following are some of the distractions AAA examined, and how they rank on the danger scale.
-Listening to the radio: Minimal risk
-Listening to a book on tape: Minimal risk
-Talking to a passenger: Moderate risk
-Hand-held cellphone use: Moderate risk
Participants of the study were asked to engage in these distractions separately in different settings. Researchers used a number of measures to figure out the driver's level of distraction. These measured a driver's head movements, eye movements, brainwave activity and their following distance.
The truth of the matter is that these kinds of collisions continue to take the lives of thousands on U.S. roadways each year. While many of us think we can handle a phone call or a conversation with a passenger while driving, there's oodles of evidence and study results that would prove otherwise. Use this time to talk with the newly-licensed drivers in your family to reiterate the dangers of distracted driving and remember to stay safe out there and keep your attention on the road. It only takes a second and one wrong move to get into a serious, and possibly fatal, accident.
If you or a loved one was involved in a motor-vehicle accident, contact Jeffrey S. Glassman for a free and confidential consultation to discuss your rights. Call (617) 777-7777 today.
More Blog Entries:
Resolving to be a Better Boston Driver in 2014, Boston Car Accident Lawyer Blog, January 10, 2014
Drivers Acknowledge Speeding Dangers, But Are They Slowing Down?, Boston Car Accident Lawyer Blog, January 9, 2014