In a recent car accident on Interstate 95 near Exit 11, a Massachusetts State Trooper was injured and transported to a the Boston Medical Center. According to NECN, the officer's cruiser collided with a pickup truck just before 4:00 a.m.
The officer was working a construction detail when the accident happened. It caused serious damage to the cruiser and emergency response teams had to extricate him from the vehicle. One person from the pickup truck was also taken to the hospital.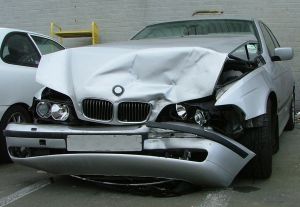 Officers are still investigating the accident, but think that the driver of the pickup might have fallen asleep. Officials say that he will more than likely be cited for operating to endanger and will also get a marked-lanes violation.
If you ever get into a car accident with a government vehicle, it's important for you to contact an experienced attorney. Oftentimes, it is the party involved in the accident that will investigate, and having an attorney on your side can help ensure that your rights are protected. Our Boston car accident lawyers urge you to recruit experienced representation in these cases. Accidents at construction sites can be particularly dangerous and must be thoroughly investigated.
What might be the best way to avoid these kinds of accidents completely is to follow Massachusetts' Move Over Law. This is the law that helps to keep our roadside workers and emergency responders safe out there. The law was enacted in March of 2009 and it requires all driver who are driving up to an emergency vehicle with activated lights on the side of the road to move over a lane and offer these individuals more space.
This is especially important when driving through work zones. When traveling through these areas, you not only have to worry about vehicles on the side of the road, but you have worry about workers, too. In 2010, there were close to 600 workers killed in work zones across the nation. All of these fatalities resulted from motor vehicle accidents.
Each and every year, there are emergency responders, law enforcement officers and roadside workers who are killed on the job because vehicles don't allow them enough space on our roadways. As a matter of fact, there were 6 state troopers who were injured over the summer season, according to the Massachusetts' Executive Office of Public Safety and Security. There were multiple officers killed, too. For that reason, we're not only asking drivers to follow this life-saving law, but we're asking you to make a personal pledge to yourself to move over when you see someone on the side of the road. It's a lane change that could save lives.

If you have been involved in an accident, contact Jeffrey Glassman Injury Lawyers for a free and confidential consultation to discuss your case. Call (617) 777-7777 today!
More Blog Entries:
Multiple-Car Accident on Turnpike Backs Up Traffic for Miles, Boston Car Accident Lawyer Blog, October 5, 2012
2012 Brings Higher Risks of Traffic Accidents in Massachusetts!, Boston Car Accident Lawyer Blog, September 22, 2012