Car accidents are the number one cause of death for teens in the United States.
For that reason, our country recognizes National Teen Driver Safety Week (NTDSW). This year marks the 6th annual event and will be taking place from the 14th through the 20th of October. The theme of this year's campaign is "Share, Not Scare." according to Teen Driver Source.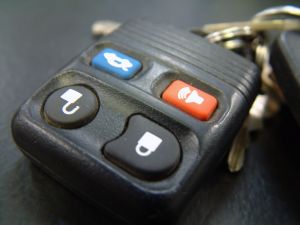 Some think that we might be able to scare safe driving habits into our newly-licensed teens, but the truth of the matter is that there might be some better ways to get the message of safe and responsible driving across. Now, officials are working to motivate these young drivers by effectively communicating the benefits (not the dangers) of driving. Our Boston car accident attorneys are asking parents and guardians to give it a shot. Talk with your teen driver about how effective and beneficial safe driving habits can be!
Here are some tips to get you started:
-Keep your focus on the positive. You want to talk about the good habits, like always wearing a seat belt and how to be a good passenger. Try not to focus on what they shouldn't be doing.
-Engage them, don't offend them. Get your friends involved. Make sure the school is involved. You want to motivate them, not scare them. For campaign ideas, you can visit ridelikeafriend.org.
-Make them feel empowered. Teens really want to do the right thing and help to find the solution. Make sure that you're recognizing their safe driving habits and not always pointing out their flawed ones. Don't rebel against their friends who might not be making the best decision.
-Stay positive. This is contagious and will spread!
Here are some safe driving habits that you want to make sure that your teen, and everyone else in the family, knows:
-Keep distractions out of the driver's seat. Cell phones increase your risks for a fatal accident, especially among teens.
-Make sure everyone is aware of the posted speed limits and the importance of following these limits.
-Always drive with care. Be a cautious and courteous driver. Keep your cool and avoid aggressive driving habits.
-Never drive under the influence of alcohol or drugs. This drastically increases your risks for a deadly accident.
-Remember that someone is killed in an alcohol-related car accident every 22 minutes.
-Always use your blinkers and make sure your maneuvers are obvious on the road. Surprises are never a good thing when driving.
-Never drive when you're feeling sleepy and avoid driving at night. You want to drive when your body is well-rested and conditioned to be awake. Make sure you're getting plenty of sleep every night.
-Your emotions can affect your driving. Make sure you're calm, cool and collected before getting behind the wheel.

If you or someone you love has been injured or killed in a car crash, contact Jeffrey Glassman Injury Lawyers for a free and confidential consultation to discuss your rights. Call (617) 777-7777 today!
More Blog Entries:
Multiple-Car Accident on Turnpike Backs Up Traffic for Miles, Boston Car Accident Lawyer Blog, October 5, 2012
Seizures & Safe Driving, State Laws Regulate, Boston Car Accident Lawyer Blog, October 4, 2012