Car accidents in Boston and elsewhere are the number one cause of death for Americans between the ages of 4- and 35-years old, according to the U.S. Centers for Disease Control and Prevention (CDC).
A recent report shows that many of the states that are seeing the majority of these fatalities are doing the least to try to stop them. The study was released by the Trust for America's Health and it included a state-by-state analysis of roadway fatality records, the costs that come from these accidents and the rules, laws and regulations that are used to help to prevent them. Safe driving experts reviewed information from the 10 states that had the highest rates of auto accident deaths.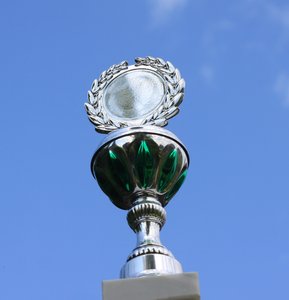 There were twelve states that averaged 10 fatalities per 100,000 residents a year from 2007 through 2009. Our state of Massachusetts has the lowest average at 5.5 fatalities per 100,000 residents. On the other hand, there were 14 states that had at least three times as many roadway fatalities per 100,000 residents. The state of Mississippi had about five times that rate, according to RoadRunner.
Our Boston car accident attorneys understand that rules, regulations and enforcement efforts are some of the most important factors in helping to prevent collisions. Motorists need to understand that they're responsible for helping to prevent these accidents, too! Drivers are urged to make the proper adjustments to make sure that they make it through the busy summer travel season safely. The change to safer roadways starts with you.
According to the CDC, the lifetime costs, including lost economic productivity and medical expenses, ran the U.S. more than $170 billion in just 2005.
The Trust for America's Health determined that there's no better way to help to reverse these trends than to get more motorists to wear their seat belts. According to the National Highway Traffic and Safety Administration (NHTSA), six out of the 10 states with the fewest motorists who buckle up had the highest average of roadway fatalities from 2007 through 2009. Coincidence?
To help to stop these kinds of tragedies, the Trust for America's Health also pointed out a few policies that could help:
-States should enact a primary seat belt law, allowing officers to stop motorists for nothing more than not wearing a seat belt.
-An ignition interlock sentence for all drivers who are convicted of driving while drunk.
-A motorcycle helmet law requiring all motorcyclists to wear a helmet on our roadways.
-Making it mandatory for all children under the age of 9-years-old to ride in a booster seat.
The study pointed out that the policies listed above have the ability to help to reduce the risks of fatal car accidents. Of the 15 states that had none or only one of these policies, seven of them reported the highest fatality rates in the study.
While Massachusetts returned some decent rankings in this recent study, we're still seeing far too many roadway fatalities. Drivers are asked to keep safe driving habits as a key priority behind the wheel. Aside from strict laws and even stricter enforcement, personal habits are the best defense against fatal accidents.

Boston Injury Lawyer Jeffrey S. Glassman offers free and confidential consultations to discuss the cases and the rights of accident victims and their families. Call 877-617-5333 today to schedule your appointment.
More Blog Entries:
Fatal Car Accidents in Boston and Elsewhere on the Rise in 2012, Boston Car Accident Lawyer Blog, May 17, 2012
Head-On Car Accident in Medford Injures Three Teens, Boston Car Accident Lawyer Blog, May 15, 2012