We frequently hear about the risks that teen drivers face on our roadways. Dozens of studies have concluded that car accidents in Massachusetts and elsewhere are the number one killer for these young drivers. But did you know that car accidents are actually the leading cause of death for people ages 4- to 34-years-old? That's exactly what the National Highway Traffic Safety Administration (NHTSA) says in a recent release.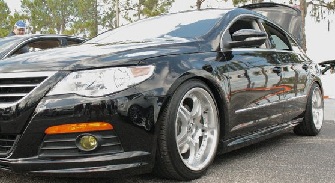 In 2010, there were nearly 33,000 people who died in motor vehicle accidents across the country. Our Massachusetts car accident lawyers recognize that this number illustrates a decrease from the previous year. Still alarmingly significant that car accidents continue to be the top killer for people in this age group. In terms of years of life lost, which refers to the number of years that a person may have had left to live based on life expectancies, car accidents ranked third behind cancer and heart disease.
The number one cause of death among infants typically happens because of complications within the perinatal period. The leading cause of death for toddlers aged 1- to 3-years-old was congenital anomalies. For individuals aged 35- to 64-years-old, the top cause of death is malignant neoplasms. Lastly, heart disease serves as the top cause of death for individuals over the age of 65.
The Massachusetts Department of Transportation (MassDOT) warns drivers about the dangers we're expected to face over the holiday season. With Christmas and New Year's right around the corner, we will be seeing traffic on our roadways increase significantly. This is when risks for fatal accidents increase as well.
Safe Driving Tips, from MassDOT:
-Always be aware of your surroundings. Know what's going on all around your vehicle. You never want to only focus on just the road in front of you. Keep an eye out for pedestrians, other vehicles or animals that may be entering the roadway.
-Always use your blinkers. You should put on your appropriate turn signal at least five to eight seconds before every lane change of turn. This allows others to respond to your projected movements.
-Drive cautiously near large trucks, semis and tractor-trailers. These trucks can't move as quickly as you and me. Don't force them to make sudden movements or have to slam on their brakes.
-Make sure that intersections are clear before entering. You'll want to obey traffic signals, but make sure for yourself that no cars, bicyclists, pedestrians or animals are approaching.
-Block the sun, but not your view. You're urged to use your sun visor to block the sun from your eyes, but don't obstruct your line of vision. Use sunglasses for added protection.
-Don't use cruise control when the roads are wet, snowy or icy.
-Slow down before taking a curve.
-Always leave with plenty of time to spare. You should allow extra time for poor traffic, for bad weather and for getting lost. There's no need to rush.
-Check out the latest traffic advisories in Massachusetts.
"Safe travel is our top priority, and we encourage Commonwealth residents to plan ahead for holiday travel," said MassDOT Secretary and CEO Richard A. Davey.

If you, a family member or someone else you love has been injured in a car accident in Massachusetts, contact Boston Injury Attorney Jeffrey S. Glassman. Our firm offers free and confidential appointments to discuss your rights. Call 877-617-5333.
More Blog Entries:
GDL Program Saved 3 Lives from Car Accidents in Massachusetts, Study Says, Boston Personal Injury Attorney Blog, December 17, 2011
Hingham Car Accident Allegedly Caused by Driver with 10 License Suspensions, Boston Personal Injury Attorney Blog, December 15, 2011