According to preliminary numbers from the National Safety Council (NSC), we've seen a decrease in the number of motor-vehicle accidents during the first 6 months of this year. Research shows that the number of accidents is actually down about 5 percent in comparison to last year. Throughout 2013, there were about 16,600 traffic accident fatalities from January through June, compared to more than 17,400 during the same time in 2012.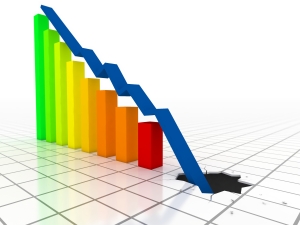 Officials have yet to pinpoint an exact reason for this reduction.
"The Council will be keeping a close eye on our monthly traffic fatality estimates to determine if this decrease is just a blip on the radar," said Janet Froetscher, with the NSC.
Our Boston car accident attorneys understand that motor-vehicle fatalities not only result in human loss, but also account for significant financial costs, including medical expenses, lost productivity and wages, employer costs, administrative expenses and property damage. Property damage, deaths and injuries resulting from motor-vehicle accidents totaled more than $125 billion.
When looking at the breakdown of these accidents in 2013, it's clear to see that we've seen a significant increase since April. This could easily be a factor in the trends were bound to see for the rest of the year.
According to the numbers, there were close to 125 fatalities reported in Massachusetts during the first 6 months of 2013 and there were close to 170 reported during the same time the year before. That's a drop in traffic accident fatalities of about 25 percent.
If you are involved in a wreck which caused injury, death, or more than $1,000 damage, state law requires that you file a Motor Vehicle Crash Operator Report within five days of the accident―even if law enforcement was at the scene.
Since you probably don't carry this accident form with you, it's important that you get as much information as you can at the scene of an accident. Make sure you get the involved driver's name, phone number and address. You'll also want to get their driver's license number, their plate number, their insurance information and a description of their vehicle. It's also a good idea to get this from any accident witnesses. Jot down the weather conditions, too. The more information you get, the better off you will be.
When dealing with an insurance company, it's important for you to recruit the assistance of an attorney. Remember that these companies don't have your best interest in mind. Insurance companies will often try to avoid fully disclosing your rights and providing fair compensation. Speak with an attorney today to help to ensure your rights are protected. Having successfully handled thousands of automobile accident cases our attorneys are available to answer all of your questions and help put your mind to rest.

If you or your teen has been injured in a car accident, contact Jeffrey S. Glassman for a free and confidential consultation to discuss your rights. Call (617) 777-7777.
More Blog Entries:
The Fight Continues Against Distracted Driving in Boston, Boston Car Accident Lawyer Blog, August 12, 2013
Too Old, Too New, Too Fast, Too Big: Massachusetts Teens and Their Choice of Vehicle, Boston Car Accident Lawyer Blog, August 7, 2013