Ray LaHood with the U.S. Department of Transportation (DOT), is turning to auto manufacturers and smartphone companies to help to fight against the devastation caused by distracted driving.
According to The New York Times, LaHood says that it's these companies that must wake up to the deadly dangers their products can pose.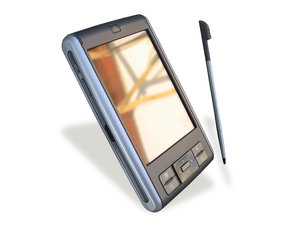 Our Boston car accident lawyers understand drivers have more sources of potential distraction that ever before. We've got in-car phones, text messaging devices and email services. And that's only listing the bare minimum, because there are GPS devices and infotainment services galore. While these companies say that their new versions (hands-free) are safer than the old handheld ones, the truth of the matter is that distraction still occurs and risks for an accident are still high.
But the same companies that are manufacturing these risks may be the answer to getting rid of them. Safe driving advocates aren't looking for a ban on all of these devices in each and every car. Rather, they're looking for more companies to disable their features while the car is in motion.
LaHood points at the drunk driving awareness campaigns as a beginners reference in this battle. He says that alcohol companies have been proactive in spreading the message of safe and sober driving, and he's asking the same from technology companies — to promote safe, aware and cautious driving habits, asking drivers to use these devices responsibly.
"We need to get that same kind of commitment from the tech industry," said LaHood.
According to the Insurance Institute for Highway Safety (IIHS), only drivers under the age of 18 are prohibited from using a handheld cell phone behind the wheel. Although all drivers are banned from text messaging behind the wheel, there's still the option to do so with a hands-free device. And as we've stated before, that method still comes with some serious risks for a distracted driving car accident.
If you think you can slip through the cracks and text in the driver's seat without getting busted, you might want to think again. A recent article in Boston Magazine shows just how serious local officers are about cracking down on the current laws.
According to officers, sting operations will be setup along state highways in 12 communities over the next few months. Each sting will be completed in two- to four-week intervals, which already started in June. The pilot project, called "Text With One Hand, Ticket In The Other" will focus on monitoring highways and looking for distracted drivers by using "high visibility enforcement," police said.
Without enforcement efforts you should still do the safe and responsible thing behind the wheel — pay attention. The fear of an accident should be enough to deter you from the dangerous behavior. You have one task to perform in the driver's seat and that's to drive. Please do so responsibly.

If you or someone you love has been injured in a car accident, contact Jeffrey S. Glassman for a free and confidential consultation to discuss your rights. Call (617) 777-7777.
More Blog Entries:
National Awareness Campaign to Stop Red-Light Collisions, Boston Car Accident Lawyer Blog, July 28, 2013
Teens Facing Deadliest Month for Boston Car Accidents, Boston Car Accident Lawyer Blog, July 18, 2013