We may not have flying cars by 2020, but our vehicles are expected to be pretty advanced by then. Manufacturers already have ideas in the works to equip our cars with a number of safety features that will help to reduce the risks for car accidents in Boston and elsewhere within just the next four years.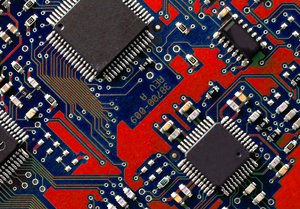 Our Massachusetts car accident attorneys understand that these new features will also help to reduce fuel needs, produce less air pollution and will include more media-related devices. But with new technology comes new problems, so consumers are urged to keep a close eye on their vehicle's evolution.
According to MSN, these are some of the new features we can expect in new vehicles:
-Rearview cameras: These are already available in some vehicles, but will eventually be a standard feature in all cars if a proposal from the National Highway Traffic Safety Administration takes effect. Ford, Chrysler and BMW all offer this new technology is some of their newer vehicles.
-Pedestrian-detection systems: This technology is already available in some new Volvos. This is a technology that has the ability to stop a vehicle if it detects a pedestrian in its path. The problem with the current technology is that if you're traveling faster than 20 mph then it won't be able to stop quick enough to avoid a collision with a pedestrian just yet.
-Night-vision systems: This technology is already available in BMW and Mercedes new-model vehicles. This system allows you to see wandering pedestrians during evening hours. This current detection system doesn't see pedestrians out of your headlights path though.
-New-age cruise control: This is a technology that allows you to hit the cruise control and allow the vehicle to do some of the thinking for you. The system will keep your vehicle a safe distance from the vehicle in front of you. This will let you keep your feet off the brakes and will stop you from constantly resetting the control device. This feature is currently an option on some Audi, BMS and Ford vehicles.
-Vehicle-to-vehicle communication: This new technology would allow your car to talk to other vehicles in an attempt to avoid collisions. This technology will use Wi-Fi to allow vehicles to talk to one another and share their locations. This system will warn you if a vehicle is approaching, if a vehicle is going to speed through a red light, if one may be in your way when trying to pass another vehicle and if the vehicle in front of you has stopped short.
-Fuel control: With this feature, you'll be allowed to control just how much fuel your vehicle uses. In an attempt to save on fuel, you can flip a button that would signal for your car to relax in heavy traffic or when you're stopped at a light.
-Even more apps: Newer vehicles will come with even more apps with just a monthly subscription fee. You'll be able to surf the web, update your Facebook status and even tweet while using hands-free communication techniques. These features will continue to be put in new cars despite federal government concerns about distracted driving.
Even with all of these safety features, nothing can replace good, focused driving attention.

If you or a loved one has been in a car accident in the Boston area, contact Massachusetts Car Accident Attorney Jeffrey S. Glassman for a free and confidential appointment to discuss your rights. Call (617) 777-7777.
Additional Resources:
10 Things Your Car Will Have By 2020, by Jessica Anderson of Kiplinger, MSN
More Blog Entries:
New Study Urges Metro to Areas Seek Transportation Options to Reduce Risks of Elderly Pedestrian Accidents in Boston and Elsewhere
August 13, 2011
Another City rejects the use of Red-Light Cameras to Monitor Intersection Accidents in Massachusetts
August 3, 2011