As school gets back underway, parents are urged to educate their teens in a very different way. NJ Today is urging parents help their new licensed teen with their driving education by talking to them about the rules and regulations of the state's Graduated Driver License (GDL) program to help reduce their risks of being involved in a car accident in Boston or elsewhere in the state.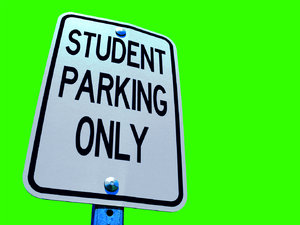 Our Massachusetts car accident attorneys understand how beneficial this program is for our young drivers. The GDL program is a three step driving program that allows teen drivers to gain driving experience and to build up their driving skills through a number of levels. The three steps include a driver's permit, a junior operator's license and then a basic driver's license.
Car accidents are the number one killer for teens in Massachusetts and nationwide.
"Practice is key for building skill and ensuring that your teen is fully prepared to drive solo," said Pam Fischer of the Teen Safe Driving Coalition. "That's why the permit phase is the optimal time to expose your teen to every possible driving scenario.
According to Safe Roads 4 Teens, nearly 50 people were killed in traffic accidents that involved a teen driver. Over the last five years, our state has lost the lives of nearly 400 teens because of car accidents.
Massachusetts GDL program:

-Learner's Permit: With this license, 16-year-old drivers must complete 30 hours of classroom driving education. They'll have to complete 6 hours of behind-the-wheel training, at least 4 hours observing another student driving and at least 12 hours of supervised driving. A driver must hold a learner's permit for at least 6 months.
–Junior operator's license: A driver with this license is prohibited from driving between midnight and 5:00 a.m. unless they have a parent or guardian. For the first six months of this license, a driver is not allowed to drive with any passengers in the vehicle that are under the age of 18 unless they are driving under the supervision of a licensed driving at least 21-years-old.
–Unrestricted license: Once a driver has completed the first two stages they are eligible to receive an unrestricted license and must abide by all current road laws.
Parents are urged to discuss these stages with their teen driver. It's also a good idea to enact a parent-teen driving contract to reinforce these rules. This contract will allow you the opportunity to add in a few of your own rules. It's important to make sure that you and your teen are on the same page.
It's also important to remind your teen driver about specific laws that pertain only to them. Talk with your teen about the current cell phone ban, according to the Insurance Institute for Highway Safety. All drivers that are under the age of 18 are banned from talking on a cell phone while operating a motor vehicle in Massachusetts. Drivers of every age are prohibited from text messaging at the wheel.
We wish all of our students a safe and happy school year. Teens are asked to please be safe traveling to and from school this year and remember to keep safety as a top priority over the weekends. Parents are urged to get in there and to get involved with your teen's driving career. You may be one of the most influential people to their driving habits.

If you or your teen driver has been involved in a car accident in Massachusetts, contact Jeffrey Glassman Injury Lawyers for a free and confidential consultation to discuss your rights. Call 877-617-5333.

More Blog Entries:
Young Skateboarder Killed by Hit-and-Run Driver in Massachusetts Car Accident, Boston Personal Injury Attorney Blog, August 12, 2011
The NTSB Releases Most Wanted Drivers List – Includes Boston Drunk Drivers, Boston Personal Injury Attorney Blog, July 8, 2011