Following a single-car accident in Charlton, one woman is dead and two men are injured. According to MassLIVE, the accident happened on the Massachusetts Turnpike after the female's car rolled at roughly 11:00 a.m.
The female was transported to UMass Memorial Medical Center where she was later pronounced dead. The two others were taken to the Worcester hospital.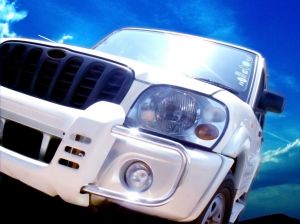 According to law enforcement officials, it happened in the westbound lanes of the Turnpike. One was ejected and one other had to be extricated from the accident by firefighters. Because of the accident, Mass Pike was backed up for more than 2 hours as the road was closed so that medical helicopters could land on the highway. The accident did not affect the eastbound traffic.
Our Charlton car accident attorneys understand that rollover accidents are responsible for about a third of all highway vehicle occupant fatalities. Rollover accidents tend to be more serious than other kinds of accidents. Light trucks and SUVs have an occupant fatality fate of about 50 percent when talking about rollover accidents. For heavier trucks, that number jumps to about 60 percent.
There are a number of factors that can lead to a rollover accident. Some of these factors include the type of vehicle, the speed at while the vehicle is traveling and how exactly the driver is handling the vehicle. Because of the complex and severe nature of these kinds of accidents, the cause, the person or the object that may have contributed to the accident may not always be clear to investigating officials.
Some rollover factors:
-The kind of vehicle involved. Even though any kind of vehicle can be involved in a rollover accident, there are certain kinds of vehicles that are more likely to roll than others. Vehicles that have a higher center of gravity and those that are narrower and taller have a higher incidence of rollover accidents.
-The conditions of the road. Roads that are slick from the weather and those that are not properly maintained can increase the risks for a rollover accident.
-The speed of your vehicle. About 75 percent of deadly rollover accidents happen in a zone with a speed limit of 55 miles per hour or more. About 40 percent of rollover fatalities involve speed.
-The way you drive. Most rollover accidents are single-vehicle accidents that happen during normal driving maneuvers, like turning right or getting off of a highway. It's when drivers are distracted, are under the influence of alcohol or are not cautious at the wheel that these kinds of accidents happen.
-They're likely to happen in rural areas. In these areas where this is a speed limit of at least 55 miles per hour, these accidents are likely to happen. They account for about 70 percent of all deadly rollover accidents.

Boston Car Accident Lawyer Jeffrey S. Glassman offers free and confidential consultations to discuss the rights of victims and their families. Call us today at 877-617-5333 to schedule a free and confidential appointment to discuss your case.
More Blog Entries:
Tunnel Accident in Boston Traps Father & Daughter, Boston Car Accident Lawyer Blog, June 19, 2012
Rollover Accident in Rehoboth Sends Two to Hospital, Boston Car Accident Lawyer Blog, May 10, 2012