Car accidents continue to be the number one cause of death for residents between the ages of 5- and 34-years-old. In fact, these crashes are among the top causes of death for residents of every age. Each year, there are more than 30,000 people killed in traffic collisions nationwide.
Not only do we lose lives in these accidents, but the cost of them puts quite the damper on our economy. In 2005, car accidents cost the country more than $41 billion in both work lost costs and medical costs, according to the latest reports.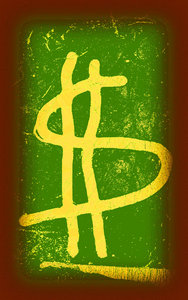 Our Boston accident attorneys would like to remind motorists that many of these accidents are completely preventable. We don't necessarily have to shell out near;y $400 million for these accidents in the Commonwealth each year.
That's right. The state of Massachusetts racks up a bill of nearly $400 million as a result of traffic accidents every year. A substantial portion of these costs are racked up by young adults involved in car accidents. They cost nearly $200 million.
The next costliest group is older adults, racking up nearly 30 percent of these costs, or more than $110 million.
Teens are the second runner-up with more than $65 million in related costs. As a matter of fact, the state of Massachusetts had the highest bill in the entire New England region for car accident costs.
What's most important to remember is that many of these accidents can sometimes be avoided. Safe driving advocates and federal officials suggest effective policies and programs to do just that, according to the Centers for Disease Control and Prevention (CDC).

Recommendations to help save lives:
-Primary enforcement seat belt laws. Officials suggest that these laws cover all passengers. Currently exempt under the state's seat belt laws are postal workers on the clock, drivers of emergency response vehicles, fire truck drivers, police officers, truck, bus and tractor drivers (with a gross weight of at least 18,000 pounds), taxi drivers, drivers of vehicles made before 1966 as well as drivers and passengers who have proof from a physician that a disability or medical condition makes wearing a seat belt dangerous or impossible.
-Comprehensive graduated drivers licensing (GDL) program. These programs are designed to help newly-licensed drivers to gain experience under lower-risk conditions. In our state, these young drivers have very loose restrictions regarding allowable passengers. For the first 6 months of their intermediate license they're prohibited from having any passengers present under the age of 18. Unfortunately, this law is secondary enforcement 12:30 am to 1:00 a.m. as well as from 4:00 a.m. to 5:00 a.m.
During this time of the year, when are roadways are more congested, drivers are asked to be on their best behavior behind the wheel. Safe driving habits can help to keep you and your passengers alive!

If you or someone in your family has been injured or killed in a car accident in Boston or in any of the nearby areas, contact Jeffrey Glassman Injury Lawyers to schedule a free and confidential appointment to discuss your case. Call (617) 777-7777 today!
More Blog Entries:
Accidents in Boston: Careful of the Anderson Memorial Bridge Reconstruction, Boston Car Accident Lawyer Blog, July 10, 2012
Car Accidents in Boston Reduced by Automation?, Boston Car Accident Lawyer Blog, July 2, 2012