John King, a 26-year-old country music artist best known for his hit song "Tonight, Tonight" was involved in a fatal car accident, according to a recent news article from Taste of Country. Authorities say a classic car was traveling west on U.S. Highway 158 around the Kitty Hawk, North Carolina area when its T-top roof somehow flew off the car. This occurred around 1 a.m. Once the roof flew off his car, the driver stopped and tried to get the T-top out of the active roadway and back to his car, so it could be fixed. He was stopped on a bridge at the time.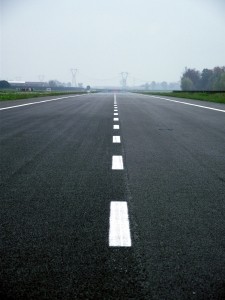 Authorities say King was driving his SUV, which was pulling a trailer filled with his performance equipment, when he came upon the stopped vehicle. The car was stopped in the travel lane of the highway, and King had no way to get out of the way and collided with the vehicle. At this point, the driver who was out his car trying to recover the T-top either decided to jump off the bridge or was somehow thrown off the bridge at time of impact and landed in the water below. Fortunately, he was not injured when he landed in the water.
Unfortunately, a passenger in the car was not so fortunate and was ejected during the collision. This passenger died as a result of her injuries. When authorities arrived at the scene, they attempted to provide medical attention to those involved. While there was nothing they could do for the passenger ejected from the vehicle, they treated King, and he and his three fellow band members in the SUV were all taken to a local hospital. After being at this small Outer Banks hospital, they were all transferred to a larger trauma center in Norfolk, Virginia for further treatment. Even though they required a transfer to a bigger hospital, authorities have said all of their injuries are non-life-threatening.
Authorities are continuing to investigate cause of the accident, but they do not believe speed or alcohol were factors in the deadly collision. Authorities have not filed any charges as of this time. Since the accident, King has said he and his fellow band members are all doing better and have been released from the hospital. He said they are continuing to heal each day, and he expressed the band's deepest sympathies to the family and loved ones of the victim who was killed.   It should be noted, there have been no allegations of liability in connection with this accident as of the time of this article.
As our Boston car accident attorneys can explain, in accidents involving multiple victims, it is important to seek legal assistance as soon as possible, since the total amount of injuries may easily exceed the maximum limits of alleged at-fault driver's liability insurance. The sooner you can make a claim, the better your chances may be of obtaining a full and appropriate financial recovery.
If you are injured in an accident in Massachusetts, call Jeffrey Glassman Injury Lawyers for a free and confidential appointment: (617) 777-7777.

Additional Resources:
'Tonight, Tonight' Singer John King Involved in Fatal Car Accident, August 21, 2015, Taste of County
More Blog Entries:
Floyd-Tunnell v. Shelter Mut. Ins. Co. Uninsured Motorist Coverage and Stacking, July 3, 2014, Boston Car Accident Lawyer Blog