The Insurance Institute for Highway Safety (IIHS) recently released a report on how automobile technology is reducing pedestrian crash fatalities.
Our Boston personal injury lawyers applaud this new technology but cautions that drivers' attentiveness is the best method for decreasing Boston pedestrian accidents.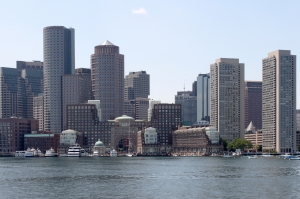 The IIHS study identified the most likely kinds of pedestrian accident situations. They discovered that a vehicle moving straight at them as pedestrians cross the street is the most common. IIHS feels that using forward collision warning systems with pedestrian detection can prevent these types of accidents. This form of warning system is available on several vehicles including the Volvo S60 sedan. Volvo feels strongly that this kind of technology, if put in all vehicles, could potentially reduce pedestrian deaths by as much as 24 percent. Other technologies exist that could minimize the risk of injuries to pedestrians even further.
It appears European automakers are making design changes to limit injuries to pedestrians in crashes. Subaru has a pedestrian detection system which recognizes bicyclists and pedestrians. Their technology has the ability, if the driver doesn't react to the warning, to hit the brakes automatically. Audi is currently developing a similar system as Subaru, BMW and Mercedes have pedestrian detection systems that also include night vision technology for detecting pedestrians.
It is somewhat disturbing that advances in pedestrian safety are occurring overseas but not in this country. The study stated the U.S. Department of Transportation did research for some 20+ years starting in the 1970's to increase pedestrian safety but their ideas never came to fruition.
In 2009, the National Highway Traffic and Safety Administration (NHTSA) reported that 4,092 pedestrians were killed in traffic crashes and another 59,000 were injured. Pedestrians accounted for 12 percent of all traffic fatalities. Massachusetts reported a total of 334 traffic fatalities, 48 were pedestrians in 2009.

The NHTSA offers these safety reminders:
-Utilize sidewalks whenever possible. If you walk in the road always face traffic.
-Make yourself visible, wear bright colors and carry a flashlight.
-Use crosswalks and be cautious if you don't have a clear view of the street.
-In most circumstances pedestrians have the right-of-way when crossing the streets. Failure to yield the right-of-way happens often at intersections, be careful.

Jeffrey Glassman Injury Lawyers, LLC, have more than 18 years of experience handling serious and fatal traffic and personal injury accident cases and representing those injured or killed in a Massachusetts accident. To schedule a free initial consultation, contact us online or call our offices at (617) 777-7777.
More Blog Entries:
Holidays a risk time for Boston pedestrian accidents, Boston Personal Injury Lawyer Blog, December 22, 2010
Massachusetts pedestrian accident seriously injures trick-or-treating toddler, Boston Personal Injury Lawyer Blog, November 2, 2010
Fatal Massachusetts pedestrian accident show there is no such thing as "minor injuries.", Boston Personal Injury Lawyer Blog, October 31, 2010