The clear majority of personal injuries in the Greater Boston area do not result in death. But when they do, a wrongful death action is often appropriate.  This is true whether we are talking about a slip-and-fall, or a car accident in which the crash was caused by the fault of another driver.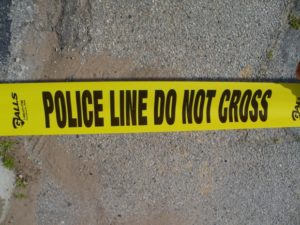 It would be hard to put into words the tragedy the family and friends of a victim will experience following a fatal car crash, so we will focus on the legal implications involved. In a typical Boston car crash caused by an at-fault driver, the plaintiff will have various claims for damages.
An experienced Boston car accident lawyer must determine all of the various types of costs, or financial consequences of a personal injury.  The goal of our legal system is to place plaintiffs (or their families) back in the place they were had the accident not occurred.  While this is not possible on an emotional level in terms of a serious or fatal car wreck, it can be achieved in terms of a full and appropriate financial recovery.
Typically damages in a Boston car accident case are as follows:
Pain and suffering
Medical bills
Rehabilitation expenses including chiropractic care
Lost wages from time away from work
Other types of "special damages" or "specials"
When the Boston car accident results in a fatality, there will be an additional claim filed under a theory of wrongful death and this claim will include damages for reasonable burial and funeral expenses, and in some cases, additional lost wages.
Lost Wages in Fatal Boston Personal Injury Claims
When an accident results in death, there is no question the decedent will no longer be earning an income with which he or she can provide for the family.  In theory, every plaintiff's family would like to include a claim for these lost wages.  However, the law is a little bit more restrictive in terms of paying lost-wage damages in fatal Boston car accident cases. A family member of a deceased plaintiff will only be entitled to those lost wages in many cases, if they can show they were actually a dependent of the decedent.  This typically includes minor children who are living at home and adult children who are disabled and unable to take care of themselves.  This generally does not include otherwise healthy adult children who are still living at home, even though this is a very common occurrence these days.
On the other hand, damages for pain and suffering, past medical bills, and reasonable funeral and burial expenses are considered damages owed to the estate.  If the decedent had a valid last will and testament at the time of his or her death, the beneficiaries of the estate will receive these benefits once all creditors have been paid.  If the decedent did not have a valid last will and testament, he or she will be said to have died intestate, and the law will allow for just heirs of the estate to receive this financial compensation once creditors have been paid.  These are very complicated issues and it is best to speak with an experienced Boston wrongful death attorney about your particular situation.
Recent Fatal Greater Boston Area Car-Truck Accident
Summer is a dangerous time for collisions throughout New England.
According to a recent news article from the Boston Herald, a 59-year-old man was killed in a car accident involving a semi-tractor trailer in Seaport, Massachusetts just outside of Boston. Authorities have said this accident, which was the second fatal truck-car accident in the area over a two-day span, occurred around 7 a.m.  The driver of a Nissan Rogue is believed to have run a traffic light and was hit by a large truck.  Witnesses have said the Nissan became wedged under the truck in such a manner that it was crushed. This was a very large truck hauling a construction crane.
When first responders arrived at the scene of the accident, which was at the Exit 25 off-ramp of the Massachusetts Turnpike (MASS Pike), they found the victim to be non-responsive and there was nothing they could do to revive him.  He was later pronounced dead at the scene.
In the accident which occurred the day before, the driver of a Ford Fusion was involved in a crash with another large truck in the same vicinity and he was pronounced dead at the scene as well. As with any fatal car accident in the State of Massachusetts, the state police are conducting a full investigation with the accident investigation and reconstruction unit.  This does not mean there was a crime committed, as this is standard protocol.  It should also be noted there have been no formal accusations of civil negligence in connection with these two fatal Boston area car-truck crashes, and no criminal charges have been filed as of the time of this article.
One thing to keep in mind is that even if the police cite you or a family member for the accident, it does not mean you do not have a case, and it does not mean the police determination is the final say in the matter.  While most police officers are well-trained and do a good job, they can only rely on witness statements in many cases, and in the case of a fatal car accident, they may only be relying on the word of the other driver who survived the crash.  The best thing to do is to speak with an experienced Boston car accident lawyer to see if you have a valid case.
If you are injured in an accident in Massachusetts, call Jeffrey Glassman Injury Lawyers for a free and confidential appointment — (617) 777-7777.
Additional Recourses:
Man, 59, killed in crash with semi in Seaport, July 12, 2018, By Laurel J. Sweet, Boston Herald
More Blog Entries:
Massachusetts UM/ UIM Claims May be Forced into Arbitration, Feb. 24, 2018, Massachusetts Bus Accident Attorney Blog