Dorel Juvenile Group is recalling almost 800,000 child safety seats according to a recent announcement by the National Highway Traffic Safety Administration.
Our Boston personal injury lawyers aggressively protect consumers who have been wrongfully injured by a faulty product. In this situation, we remind parents to check their car seats for a possible recall for a defective harness that could leave them more susceptible to a serious or fatal injury in the event of an accident.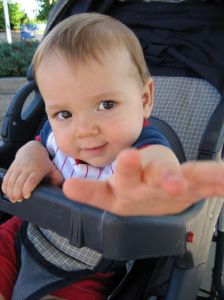 The NHTSA began the formal investigation of Dorel Juvenile Group (DJG) back in May of 2010. Further investigation has indicated that the child safety seats need recalled because the harness locking and release button is defective. The button does not always return to its locked position, which can allow the harness adjustment strap to move undesirably through the adjuster. A child moving around in the seat can suffer severe injury during a motor vehicle crash with a loose harness.
DJG concluded the defective products were manufactured from the first of May 2008 through the last day of April 2009. Restraint systems sold with a "Center Front Adjuster" are causing the problem. The harness can be found on infant, convertible, and booster child restraint seats mass-produced during this time period. Consumers may have purchased this product as a part of a travel system or stand-alone set.
Consumers are being instructed by DJG to obtain a remedy kit which will fix the malfunction in the locking and release button. Instructions on how to apply the lubricant in the kit are provided along with a repair label that should be placed on the seat once the repair is done. Consumers who purchased the seat can continue to use but should make sure the harness is secure and the lock-release button locks into the correct position.
Safercar.gov is an excellent resource for parents who want to stay informed on child passenger safety. It is recommended that all children 12 and under sit in rear seats. The following are 4 steps to consider as your child grows and can change seat positions in your vehicle:
-Infants should be kept in rear-facing child safety seats at minimum up to 1 year old and at least 20 pounds.
-Toddlers ages 1-4 (20-40 lbs.) can be moved to a forward-facing child safety seat which is secured in the back seat of the vehicle.
-Children ages 4 to 8 should ride in booster seats contained in the back seat of the vehicle.
-At age 8 and older children can use the vehicle seat belt located in the back seat of the car. It is extremely important that the belt works properly before having your child graduate to this method. Proper fitting is considered when the lap belt lays across their upper thighs and the shoulder belt lays across their chest.
For a complete list of models being recalled by Dorel Juvenile Group visit www.safercar.org. And always read the instructions that come with your child-safety seat.

If you have been injured by a defective product in Boston, contact Jeffrey Glassman Injury Lawyers to discuss your rights. Call to set up a free consultation at (617) 777-7777. For your convenience, we will travel to you.