Back in 1930, Massachusetts state senator George Parker attempted to prohibit car radios in motor vehicles because he felt that they were too distracting for drivers. Drivers weren't happy with this movement and protested outside his office. After much concern and opposition from the public, Parker dropped the issue and moved on to targeting drunk drivers instead to help to reduce the risks of car accidents in Boston and elsewhere throughout the state.
According to USA TODAY, the same problem is going on today. Drivers are all too attached to their cell phones and their in-car electronics and will stop at nothing to keep them in their vehicles, despite the largely recognized dangers of the devices.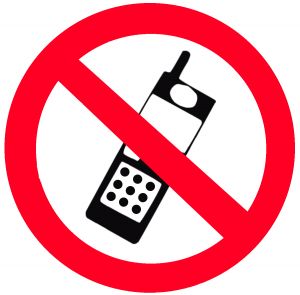 According to the AAA Foundation for Traffic Safety, about 90 percent of residents acknowledge that texting while driving is a serious threat, but still roughly 70 percent of drivers admit to using this technology behind the wheel. Nowadays, it's more of a blame game, trying to figure out if the cell phone or the auto industry is at fault. Auto manufacturers work to intertwine this technology into our vehicles while safe driving advocates say that's a move that comes with far too many risks.
Our Boston car accident attorneys understand that distracted driving has been made a key point of safety topics since 2009. According to the US Department of Transportation's Secretary, Ray LaHood, it's so big of a deal that national organizations have even gone as far as calling on states to enact bans on both hands-free and hand-held cell phone use behind the wheel. According to the National Highway Traffic Safety Administration (NHTSA), cell phones and similar distractions played a part in roughly 20 percent of fatal accidents in 2011.
Other advocacy groups are saying that the focus is on the wrong issue and that we need to be looking at better technologies, like crash-avoidance technologies, to help make our roadways safe, according to the Insurance Institute for Highway Safety (IIHS).
"Distracted driving is a problem, but it isn't new, and the data don't show that it has gotten worse during the rise of cellphones and the use of other electronics by drivers," says IIHS spokesman Russ Rader. "While all the studies clearly show cellphone use is a distraction, the use of phones by drivers hasn't resulted in an epidemic of crashes."
Most car and mobile communication makers work together in an effort called the Car Connectivity Consortium, which works to link smartphones and our vehicles. That's where the problem is, says many driving advocates. As a matter of fact, some groups have gone as far as petitioning that automakers make these kinds of devices disabled while the vehicle is in drive.
"We think that there's a way to feel connected, while keeping primary focus on the driving," says Alfred Tom, a General Motors advanced "infotainment" researcher.
As the battle continues, drivers are asked to take the problem into their own hands and act on what is generally known by the public, that distracted driving kills. Studies illustrate that distracted drivers cause fatal accidents. We know the problem, we just may not know who to blame. We do know how to fix it though!

If you, a friend or someone in your family has been injured or killed in a distraction-related car accident in Boston or elsewhere in the state of Massachusetts, contact Boston Injury Attorney Jeffrey S. Glassman. Our law firm offers free and confidential appointments to discuss the rights of victims and the families of accident victims. Call 877-617-5333 to set up your free appointment today.
Additional Resources:
Disconnects in the distracted-driving blame game, by Jayne O'Donnell, USA TODAY
More Blog Entries:
DOT Targeting Distraction-Related Car Accidents in Milford and Elsewhere with Distracted Driving Design Challenge, Boston Car Accident Lawyer Blog, April 29, 2012