Truck drivers throughout the country need a little more attention, says the Secretary for the U.S. Department of Transportation, Ray LaHood.
According to a recent safety rule, healthcare professionals who medically examine these drivers need to be better tested, trained and certified to be able to more thoroughly examine a driver's ability to safely operate such a large truck. In addition to the advancement in requirements, the rule also brings a new national online database of medical examiners who have already completed the certification process laid out by the Federal Motor Carrier Safety Administration's (FMCSA).
These examinations are used to make sure that drivers have no problems that can affect their abilities behind the wheel or increase the risks for trucking accidents in Plymouth County and elsewhere.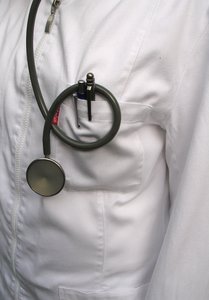 "Safety is our top priority and requires cooperation from everyone involved," said LaHood.
Our Plymouth Country accident lawyers understand that this new rule was enacted to help ensure that professionals in the healthcare industry who conduct these exams keep in mind all of the demands that are required to operate both passenger buses and large trucks safely. By recognizing these demands, healthcare professional will be better able to determine the troubles these drivers may face under specific health complications. Making sure that the skills and the health of these drivers are up to par is one of the best ways to help to decrease the risks of trucking accidents on our roadways.
The new National Registry of Certified Medical Examiners final rule was also created as a part of the FMCSA's commitment to making our roadways safer and to better protect all kinds of travelers. This rule enhances the National Transportation Safety Board's (NTSB) recommendations for helping medical examiners to better track drivers' health and certificates.
In a month, the FMCSA will be posting testing and training standards for medical professionals. By 2014, all examiners will be required to be in the National Registry database and all drivers will be required to have an examination from one of these professionals. Medical personnel who do not keep up with federal standards will be taken out of the registry.
According to Anne S. Ferro with the FMCSA, drivers deserve the best medical examinations by the best medical personnel. The safety of them and of our roadways relies on it. Holding our medical professionals accountable will help to increase roadway safety.
Every year, medical professionals conduct nearly 5 million medical exams on bus and commercial truck drivers. These exams look at a driver's hearing, vision, muscular functions and look for respirators diseases, cardiovascular diseases as well as examining their medical fitness. Drivers must undergo one of these exams at least once every two years to legally hold a commercial driver's license.

If you or someone you love has been injured or killed in a trucking accident in Quincy, Boston, Plymouth County or elsewhere in Massachusetts, contact Jeffrey Glassman Injury Lawyers for assistance. Call today to set up a free and confidential consultation at (617) 777-7777.
More Blog Entries:
BEWARE: Trucking Accidents in Foxboro, Erving and Elsewhere in Massachusetts!, Boston Car Accident Lawyer Blog, February 15, 2012
Sleepy Truckers Cause Boston Car Accidents; New Rules Enacted, Boston Car Accident Lawyer Blog, February 11, 2012