One driver is in some serious trouble, and facing some serious charges, after allegedly killing a man at a bus stop in Cape Cod.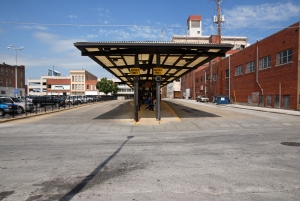 According to CBS Boston, it happened along Route 28 when the driver was reportedly attempting to escape officers. As he drove off erratically, officers backed off. Eventually, his tire blew and the man pulled into a nearby parking lot, where he is accused of slamming into a man waiting for the bus. The pedestrian was killed almost immediately.
The defendant has been charged with failing to stop for police officers along with other various motor-vehicle violations and is being held without bail.
Our Boston pedestrian accident lawyers understand that pedestrians are oftentimes threatened by the dangerous and irresponsible driving habits of others. Unfortunately, we can't rely on their driving habits to keep us safe out there. That's why it's of utmost importance that we're always aware while traveling on foot and we remain one step ahead of the traffic around us. Our lives depend on it.
According to the National Highway Traffic Safety Administration (NHTSA), there were close to 100 pedestrians killed in the state of Massachusetts in 2010. These fatalities accounted for nearly 20 percent of all of the traffic fatalities recorded throughout the entire year. The problem is that much of Massachusetts relies on walking to get to where they've got to be. We're blessed with short commuting distances, but we're plagued with irresponsible drivers.
While walking throughout the state, we're asking you to be especially caution while moving at night. This is when a majority (close to 70 percent) of pedestrian accidents occur.
If you're older, we're asking you to be careful, too. According to the NHTSA, older pedestrians (age 65+) accounted for close to 20 percent of all pedestrian fatalities and an estimated 11 percent of all pedestrians injured in 2010.
Would you believe that there are 2 million? That's what the Boston Public Health Commission says. And according to the official census, about 600,000 people call Boston home. That means the rest are likely unfamiliar visitors and workers. With that many people walking in our city, pedestrian safety is an issue of critical importance.
As pedestrians, we can help to reduce our risks for these accidents by following the road laws and keeping a heads up.
Pedestrian Problems:
-Only about 10 percent of pedestrians wait for the "WALK" signal before attempting to cross the road.
-About a third of all pedestrians jaywalk.
-Close to all drivers yield to pedestrians when the walkers have the right-of-way. Only about 50 percent yield when the driver has the right-of-way.
It's getting warm out there, and the sunny weather is providing the perfect conditions to get outside, enjoy the scenery and get some exercise, all while saving on fuel consumption. But you don't want to run the risks of getting into a potentially fatal accident with a motor vehicle. Stay alert and stay alive.

If you or a loved one has been injured in an accident, contact Jeffrey S. Glassman for a free and confidential consultation to discuss your rights. Call 877-617-5333 today!
More Blog Entries:
Dorchester Pedestrian Accident Injures Two Children, Boston Personal Injury Attorney Blog, March 11, 2013
Elderly Woman Hit in South Boston Parking Lot, Boston Personal Injury Attorney Blog, December 14, 2012