As we age, it's normal for our driving abilities to change. By reducing risk factors and incorporating safe driving practices, many of us can continue driving safely long into our senior years. It even more important to focus on these risks factors and bettering our driving during the dangerous winter driving season. With snowy and icy roadways, our risks for accidents increase, especially for elderly drivers.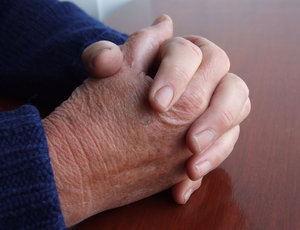 As a group, seniors age 80 and older have the highest rate of fatal crashes per mile driven — even higher than for teens — according to the Insurance Institute for Highway Safety (IHS). About 5,500 adult drivers age 65 and older die each year in vehicle crashes, according to the Centers for Disease Control and Prevention (CDC). That's double the number of teens killed annually in vehicle crashes.
Our Cambridge accident lawyers note it's important for seniors to take honest stock of their own driving abilities. As we age, we see significant changes in our bodies. Over time your joints may get stiff and your muscles weaken. It can be harder to move your head to look back, quickly turn the steering wheel, or safely hit the brakes. When involved in an accident, elderly bodies react much differently than younger ones. And elderly people are more susceptible than younger people to medical complications following motor vehicle crash injuries.

In the next 20 years the number of senior drivers is predicted to triple in the United States. Although driving can become more of a risk as our physical and mental fitness changes with age, many seniors are still driving well into their seventies because they're able to modify their driving habits.
Red Flags:
-Slowing response times.
-Inability to physically turn to check out your blind spots?
-Unknowingly run through stop signs or red lights?
-Receive frequent horn honks from other drivers?
-Experience a hesitance for driving?
-Experience frequent fender benders or near-misses?
Drivers ed is for high school students, right? Yes–but that's only the beginning. People of every age take refresher courses. We can all use a reminder to buckle our seat belts…look in our mirrors frequently…leave enough space between our car and the next one…and use our turn signals properly (including turning them off when our turn is complete). Special driver training for older adults also includes specific strategies for dealing with the impact of the cognitive and physical effects of the aging process.
Keep an eye on your vision. Sight-related skills comprise 90 percent of driving. An eye care professional can help monitor vision changes as we age, and many vision problems such as cataracts, glaucoma and other diseases can be treated.
You might need to consider giving up your driver's license if your family and friends keep telling you that your driving is not as good as it used to be. People who love you are going to be worried about your safety.
Contact Jeffrey S. Glassman for a free and confidential consultation to discuss your rights. Call (617) 777-7777 today.
More Blog Entries:
Accused Drunk Driver Strikes Pedestrian in Lawrence, Boston Car Accident Lawyer Blog, February 2, 2014
Distractions Endangering Teen Drivers More Than Older Motorists, Boston Car Accident Lawyer Blog, January 25, 2014