The U.S. insurance industry has average profits exceeding $30 billion annually. This money comes from people who pay premiums to transfer the risk of loss and to buy protection from financial harm.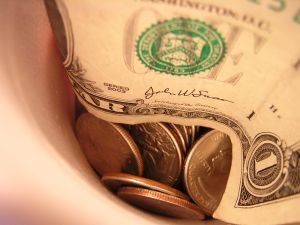 When you buy car insurance, you don't do it to boost the insurer's bottom line- you do it because you expect the insurer is going to treat you fairly and take care of your losses if you get into a collision. Unfortunately, the American Association for Justice has recently published an in-depth report revealing some of the underhanded and dishonest tactics that insurers use to try to get out of paying you the money you deserve when you make a claim.
The report confirms yet again that you cannot trust an insurer to look out for your interests. When you are hurt in an accident, you need to talk to an experienced Boston injury lawyer who can help you to make a motor vehicle collision claim and get full and fair compensation you deserve.

How Insurers are Denying Legitimate Motor Vehicle Collision Claims
Insurance companies often use obscure policy provisions and intentionally misleading language in policy contracts in order to avoid paying as promised. For example, in one reported incident, a 60-year-old crash victim had a $2 million insurance policy with the nation's third largest personal insurer, Farmers. Her vehicle was hit by a pickup truck that crossed the center line and she was seriously injured. After spending nine days in a coma, she woke with a collapsed lung and broken bones and she needed months of care. Her insurer, however, denied coverage because it attributed the incident to road rage, which was "never an accident."
It later turned out that Farmers was on a quest to deny as many claims as possible, even offering incentives like pizza parties and gift certificates when representatives were able to keep payout rates low. Farmers wasn't alone in this practice. Other major insurers including State Farm, AIG and Allstate also have reputations for aggressively fighting claims and rewarding representatives with gifts and bonuses if they deny valid claims.
The actions of insurers to deny claims they should pay, and to try to confuse consumers about what is covered, can have serious consequences. Those injured in car accidents who need money for medical bills and other losses could be pressured to accept less money than they should or could even get no compensation at all. This could leave victims of collisions with thousands of dollars in medical bills and costs that they are unable to cover.
How to Protect Yourself After an Accident
When dealing with an insurer, it is important to be aware of the underhanded tactics you could face and to do everything possible to protect yourself. For example, you should:
Carefully read the policy to ensure you know what is covered.
Put everything in writing, documenting all conversations and keeping all bills and correspondence.
Contact your state's insurance department. The insurance department won't represent you in a private matter, but could give you basic information about the insurance rules in your state.
Keep fighting and call a lawyer. Don't give up or accept less than you should. Instead, get a legal advocate to help you.
An experienced attorney can take on the insurer on your behalf and fight to ensure you are fairly compensated after a motor vehicle accident.
If you were involved in a Boston car accident, contact Jeffrey S. Glassman for a free and confidential appointment to discuss your rights. Call (617) 777-7777.
More Blog Entries:
Wrong Way Driver Blamed for Death of Malden High School Teen, Boston Car Accident Lawyer Blog, January 16, 2014