Both the National Safety Council (NSC) and the National Highway Traffic Safety Administration (NHTSA) release data on the estimated number of motor vehicle collisions that occur each year. While the NHTSA data for 2013 won't be tabulated and published for months, the NSC has already released some estimates of the number of collisions and traffic deaths last year.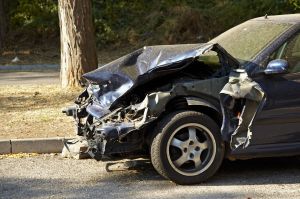 At first glance, data from NSC seems positive. The preliminary information shows a three percent decline in traffic deaths in 2013 as compared to 2012. However, a closer look at the numbers and the factors that led to the reduction in fatalities show that the roads may not really be getting all that much safer. Thousands still died in accidents last year, and the reduction in deaths likely has nothing to do with the fact that people drove any more carefully.
Those who lost loved ones in collisions or individuals who are victims of accidents should understand their legal rights and take action after the crash. A Boston injury attorney can help those who have been harmed by a traffic accident.

Taking a Closer Look at Traffic Accident Fatalities
Although both the NSC and NHTSA collect data on traffic deaths, many believe that the NSC information is more accurate. The NSC counts accidents that occur on both public roads and private properties while the NHTSA counts accidents on only public roadways. Further, the NSC counts a fatality as a traffic death if it happens within a year of the accident. The NHTSA only includes fatalities that happened within 30 days of the collision. This means someone in a motor vehicle accident who was in the hospital for two months and who then died from crash injuries would not be considered a crash death for the NHTSA.
Since the NSC information encompasses many more of the deaths that were caused by collisions, monitoring changes in its data from year to year is important to understand trends in traffic safety.
The data for 2013 reveals that there were around 35,200 deaths in U.S. traffic accidents in 2013. There were also an estimated 3.8 million injuries from crashes that resulted in a need for medical help. The total number of injuries is about two percent below the number in 2012, and the total number of fatalities is around three percent fewer.
Although good news, these reductions definitely don't mean that the roads overall are getting safer. The issue is that 2012 was an especially bad year for auto accidents as a result of the mild winters. Better weather led to more opportunities for motorists to drive during winter months, and thus to more motor vehicle accidents and fatalities.
Because 2012 was an outlier year, a better way to understand whether safety is improving is to compare the 2013 data to 2011. When this comparison is made, it shows that the number of fatalities in 2012 was actually one percent higher than the number in 2011. Accidents, therefore, may either be largely leveling off or may be increasing slightly. Most experts indicate that only subtle changes will occur in reducing the collision risk until more advancements are made in safety technologies such as adaptive cruise control and automotive braking.
If you were involved in a Boston car accident, contact Jeffrey S. Glassman for a free and confidential appointment to discuss your rights. Call (617) 777-7777.
More Blog Entries:
Buying a Car in 2014? Look at Crash-Safety Results, Boston Car Accident Lawyer Blog, January 25, 2014