Google's recent lobbying efforts aim to stop proposed restrictions on driving while wearing Google Glass. Google Glass is a tiny computer screen that is mounted within a pair of eyeglasses and that keeps people connected at all times.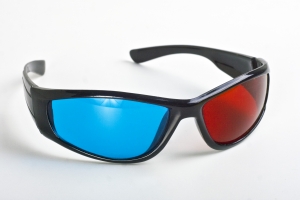 With 660,000 drivers at any given daylight moment already using cell phones behind the wheel, it seems fairly clear that the last thing that we need is more people plugged in to electronic devices while driving. Eight states that recognize the serious danger that Google glass could present have thus begun to move forward to ban the use of the devices by drivers. Yet, Reuters reports that Google Inc. has hired lobbyists in at least three different states to try to defeat the restrictions.

Victims of car crashes injured by someone who was wearing Google Glass at the time should be able to make a case that the driver was negligent. A Boston car accident lawyer can help. After all, it seems a clear argument that no reasonable driver would be looking at a tiny computer screen in front of his eyes at all times while driving. Yet, without a law banning Google glass, plaintiffs injured in accident cases could face some potential complications when proving a case against the distracted driver.
Google Glass Raises Safety Concerns
One major issue that car accident victims could face when arguing their crash was caused by Google Glass is it can sometimes be difficult to prove that the glasses were actively on at the time of the incident (as opposed to just being worn with the computer off).
A recent case in a San Diego traffic court illustrates the point. In what is reported as the first case of its kind in the nation, a woman was pulled over while wearing Google Glass while she was speeding on Interstate 15. She fought the ticket and the citation was dismissed because the Commissioner found that there was insufficient proof that she was violating distracted driving laws since there was no way to know if she was operating the computerized glasses.
A driver wearing the glasses while driving could thus make the argument that he was not actually distracted and was not using the glasses. A law could prevent this argument from being made. If a driver was required to have the glasses off of his or her face and was barred from having them in front of his eyes at all while driving. In such cases, a violation of this safety law would create the presumption that the driver was negligent. Unless the defendant was able to rebut this presumption, the motorist would be held responsible for the plaintiff's injuries. The plaintiff would not have to affirmatively prove negligence, but instead the defendant would have to disprove it.
If you were involved in a Boston car accident, contact Jeffrey S. Glassman for a free and confidential appointment to discuss your rights. Call (617) 777-7777.
More Blog Entries:

Accused Drunk Driver Strikes Pedestrian in Lawrence, Boston Car Accident Lawyer Blog, February 2, 2014