Ex Parte Robert Bosch, LLC. is a car accident lawsuit appealed to the Supreme Court of Alabama. In Bosch, plaintiff and her husband were passengers in a compact sport utility vehicle. Husband's stepson was driving the car. While their vehicle was waiting to make a left turn, they were struck from behind by another car.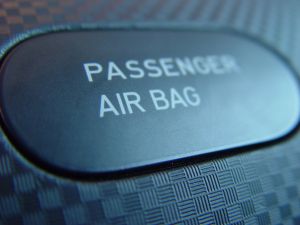 After being struck from behind, the force of the collision pushed their car into the intersection, where another vehicle struck them head-on. Husband was sitting in the front passenger seat. He was severely injured in the car crash and died from his injuries a few days later. During the crash, the front passenger airbag failed to deploy during both the rear and front-end impacts.
Additionally, the front passenger seatbelt "pretensioner" did not activate. As you may be aware, and can further discuss with a car accident lawyer, a pretension is the mechanism by which a seatbelt will lock if pulled quickly or with a greater degree of force than normal operation.

In September 2011, plaintiff filed her wrongful death action in the civil trial court. She named several defendants, including the manufacturer of the ECU in their vehicle. An ECU, in automotive terms, is an electronic control unit. There may be more than one ECU on a car, but the one in this case was an ECU responsible for deploying the airbags.
During discovery, plaintiff requested many documents, including the algorithm used to deploy seatbelt pretensioners and airbags on the vehicle. Defendant filed a request for an order of protection from discovery claiming the algorithm is a protected trade secret not subject to discovery.
After additional pleadings and a motion hearing, trial judge ruled algorithm was a trade secret, but also that plaintiff was entitled to it because the potential harm to owner of the trade secret did not outweigh benefit to disclose to plaintiff. Trial judge ordered defendant to produce algorithm to plaintiff.
However, trial judge allowed defendant to submit a proposed amendment to the protective order within ten days of the order. Defendant filed a proposed amendment for limited production and an agreement plaintiff would not disclose it without defendant's consent. Plaintiff objected to several requests in the proposed amendment. Trial judge denied defendant's request but instructed plaintiff to file an amended order showing how she will safeguard the information. Trial judge then signed the order and required disclosure of entire algorithm to plaintiff. Defendant appealed this order.
Because there was no question algorithm was a trade secret, appeals court only looked at whether trial judge had abused his discretion in requiring production of entire algorithm. Ultimately, appeals court concluded trial court had abused its discretion. It was okay that it required defendant to produce algorithm to plaintiff, but production should be more limited to a scope relevant to the issues in the case at hand, and there should be additional safeguards in place to prevent unnecessary dissemination of algorithms in a way that will harm defendant's competitive advantages in the market.
Car accident cases involving defective manufacturing claims will often involve a great amount of pretrial litigation, and you should make sure your attorney has experience with these types of matters.
If you are injured in an accident in Boston, call Jeffrey Glassman Injury Lawyers for a free and confidential appointment: (617) 777-7777.
More Blog Entries:
"Road Gators" Pose Highway Hazard to Motorists in Boston, September 14, 2014, Boston Car Accident Lawyer Blog