Massachusetts State Police (MSP) are investigating the case of a single vehicle fatal car accident in which a Natick man was killed. According to Mass Live, the 65-year-old driver was traveling north on Route 95 near the Attleboro, exit when he lost control of his car. His car ran off the road surface and crashed into the woods alongside the highway.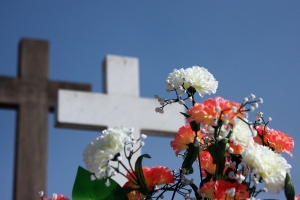 First responders arrived and transported victim to Sturdy Memorial Hospital, where doctors pronounced him dead. Authorities do not know the cause of the crash at this time and are continuing to investigate. MSP's Collision Analysis and Reconstruction Section and Crime Scene Services sections have been tasked to assist the local fire department to determine why this tragic car accident occurred.

As our Boston auto accident attorneys know people often believe that when a single-vehicle accident occurs, it must be the driver's fault. This is not always the case. In addition to a mechanical defect that may have caused a crash, it is also possible that another driver was at-fault in the accident but was not involved in the collision itself and left the scene.
In some accidents, a driver will operate his or her vehicle in a negligent manner that causes another car to crash. The at-fault driver may not know that he or she was the cause of the accident, or may have known and still chose to flee the scene.
A typical example is when a driver makes an improper lane change and cuts off another vehicle. The victim's vehicle is forced to take evasive action to avoid a collision but runs off the road in the process and is injured or killed.
If you were seriously injured or a family member was seriously injured or killed in a single-vehicle accident, you should contact a car accident lawyer as soon as possible. Your attorney's investigator will need to get to the scene as quickly as possible to preserve any helpful evidence that may establish who was at fault in the accident.
These days there are cameras everywhere. The municipal government responsible for road maintenance may have cameras, traffic cameras may be present, and stores and other local businesses may have security cameras that capture the highway. However, unless the operators have a reason to preserve the footage (such as an investigator telling them to do so) the footage will likely be lost in a short time.
Most businesses no longer use VHS tapes, or even DVDs, as most security camera systems use either a local hard drive or store the footage on a cloud server. Even digital storage is limited and expensive to maintain, so the systems will typically erase themselves and rewrite old data with newly recorded data. Some systems will maintain footage for months while others will only store footage for a week or less, unless they are told to preserve it.
The police are supposed to conduct a thorough investigation, but you should not rely on them to do so.
If you are injured in an accident in Massachusetts, call Jeffrey Glassman Injury Lawyers for a free and confidential appointment — (617) 777-7777.

Additional Resources:
State Police investigate fatal car accident in Attleboro, November 9, 2014, Mass Live
More Blog Entries:
Trucking Accident Litigation: $100 Million Lawsuit Filed Against FedEx, April 28, 2014, Boston Car Accident Lawyer Blog