According to a recent news report from CBS, two people were injured in an accident involving a car and dump truck in Dracut, Massachusetts. Authorities have said the collision, which occurred on Route 110, involved a woman who allegedly lost control of her vehicle and cross the double yellow line and then hit the dump truck head-on.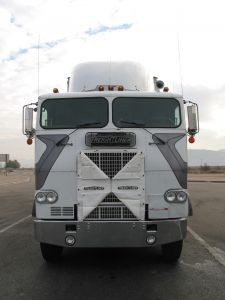 The collision was so violent that the dump truck rolled over and ended up on its side. When first responders arrived at the scene of the Boston area truck crash, they found the driver of the Toyota Camry to have suffered a serious personal injury. She was extracted from the vehicle and rushed to a local level one trauma center where she was listed as being in critical condition. The extent of the driver's injuries have not been disclosed.  The driver of the dump truck was also injured, but his injuries were not considered life-threatening at the time of the accident.   There have been no charges filed as of this time and there have been no formal accusations of negligence on behalf of either driver. As our Boston car accident lawyers can explain, accidents involving a commercial vehicle, including buses and trucks, often involve serious personal injury or death.  The weight of a commercial vehicle far exceeds that of a personal vehicle such as car or SUV.  While a bus can weigh over 40,000 pounds,  a dump truck is one of the heaviest commercial vehicles allowed on the roads without special permits and an escort for an oversized vehicle.  A dump truck when fully loaded can weigh as much as 80,000 pounds.  When a 40 ton vehicle hits a car, the collision can be devastating to everyone in the vehicle.
In a standard car accident lawsuit, as defined by the Superior Court Jury Instructions, a plaintiff must prove the following elements to prevail:
Duty
Breach
Causation
Damages
The duty is a duty of due care to act as a reasonable and prudent person in the same or similar situation so as to prevent foreseeable injury to foreseeable persons and property. This is the same standard essentially when dealing with the driver of a commercial motor vehicle driver, but the same or similar situation prong of the duty element, means that a defendant will be held to the standard of a reasonable and prudent commercial motor vehicle driver.
In order to get a commercial motor vehicle license (CDL), the driver must first have a regular driver's license issued by the Registry of Motor Vehicle (RMV) or the department of motor vehicles from some other state. Assuming defendant already had a normal driver's license, defendant must then take a written test specific to commercial motor vehicles than is typically more than 300 questions.  This test requires a basic knowledge of how to perform a pre-trip inspection as required by the U.S. Department of Transportation (DOT), how the two types of air brakes work, and many other technical requirements of 0perating  a commercial motor vehicle.  This does not mean that a commercial motor vehicle driver must be an expert of every aspects of vehicle repair, but there a certain level of training that is required, which separates them from the average driver.
If the truck driver going to drive a vehicle that includes hazardous materials, a special examination is required. A tanker truck is actually one of the most dangerous types of vehicles to drive.  A typical semi tractor trailer may take more than a football field to come to a complete stop.  However, a tanker truck is filled with many gallons of liquid.  When the truck comes to a complete stop, the liquid will shift forward quickly and this can even cause a truck be pushed into an intersection causing a serious personal injury or the death of a plaintiff.
While the movies often portray fuel tanker trucks as being the most dangerous and show violent explosions, it is actually tanker trucks that contain milk or other food products that the most dangerous. Fuel tanker trucks contain compartments to slow down the shifting of the liquid in the event of a short stop.  These compartments are known as bulkheads.  The bulkheads contain baffles or holes to keep the liquid from slamming into the bulkheads.  With a milk truck, the baffles are not present because they can harbor bacteria. This means that the bulk of the liquid will hit the front of the tank and can seriously push the truck forward.
While this seems like an accident, it should not happen if the tanker truck driver was driving at an appropriate speed.  While most people drive at or above the speed limit, it may not be safe for a tanker truck driver to go that fast.  Contrary to what many people think, the speed limit is not a minimum, but rather a maximum.  The driver is trained to coast to any distant intersections even if there is a green light, because if it changes to red before he or she gets there, the truck will not have time to stop before reaching the intersection, and that could result in a serious car accident.
In a Boston truck accident case, the driver of a tanker truck will be held to the standard of another trained tanker truck. This may require the use of truck driving expert to testify in the case as this may be outside of the purview of the average juror.  The question of whether an expert witness is required deals whether a person without specialized training or experience will be able to listen to the evidence and for a reasonable conclusion based upon that evidence. There can be experts who are specialized in scientific fields and there are also subject matter experts that many be needed in a variety of cases.  This is something about which you should speak with an experienced Boston truck accident lawyer during you free initial consultation.
If you are injured in an accident in Massachusetts, call Jeffrey Glassman Injury Lawyers for a free and confidential appointment — (617) 777-7777.
Additional Resources:
Two Injured in Car-Dump Truck Crash, September 16, 2017, CBS Boston
More Blog Entries:
Girl, 10, Struck And Killed While Standing Outside Broken-Down Car, July 23, 2017, CBS Boston