In Boston, a troubling number of car accidents involve an at-fault driver flees the scene. Some of these are fatal crashes.  The Insurance Institute for Highway Safety Highway Loss Data Institute (IIHSHLDI) keeps statistics by states on the number of fatal crashes by year.  According to their findings, in 2015, there were 291 fatal crashes resulting in 306 deaths.  The number of traffic fatalities is lower than the number of deaths because some fatal Massachusetts car crashes result in more than a single fatality.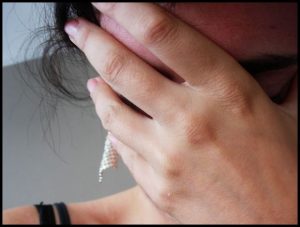 When a driver flees the scene of a crash, it can cause difficulties for those who are trying to obtain compensation for injuries. The good news is there are options (in particular, uninsured motorist coverage). As for the reason these drivers flee, it often comes down to either intoxication and a fear of being charged with serious crimes (such as vehicular homicide) by prosecutors. In other cases, it's because the fleeing driver did not have a license or the mandated car insurance coverage. As our Boston car accident lawyers can explain, fleeing a crash scene is not only illegal, pursuant to M.G.L Chapter 90, Section 34J, anyone with a vehicle registered in the Commonwealth must have liability insurance in the amount the state minimum or higher.  According to Commonwealth of Massachusetts Attorney General Maura Healy, those state minimum levels of liability insurance are as follows:
Bodily Injury to Others

$20,000 per person
$40,000 per accident
Personal Injury Protection (PIP)

$8,000 per person, per accident
Bodily Injury Caused by an Uninsured Auto

$20,000 per person
$40,000 per accident
Damage to Someone else's property (typically the plaintiff's car)

$5,000 per accident
If an at-fault driver does not have liability insurance, does not have enough to cover the total extent of plaintiff's damages following a crash or flees the scene and is never located, plaintiff will have to find another source from which he or she can recover.
This can usually be accomplished through what is referred to as uninsured auto coverage as listed above. When a plaintiff is injured in accident, and the at-fault driver's insurance policy, or lack thereof, cannot cover the damages, the plaintiff will go to plaintiff's own uninsured motorist policy and file a claim.  Unfortunately, plaintiff's own insurance policy will not be so quick to pay the claim, so the best thing plaintiff can do is to make sure to speak with an experienced Boston car accident lawyer will fight for plaintiff's right to a full and appropriate financial recovery.
In the case of a driver who flees the scene of an accident, there is a chance that driver will be caught and placed under arrest.  In other cases, the at-fault driver who fled the scene, will get away completely.  This means plaintiffs who have been injured in the accident will have no clue who to sue.  In these cases, the driver will be considered a John Doe driver,
According to a recent news article from CBS Boston, a driver has been charged with several serious criminal offenses after she was allegedly involved in a fatal crash in Brockton, Massachusetts.  Authorities have said the suspect, a woman from Pembroke, caused the traffic crash that involved three vehicles including a large dump truck that turned over and dumped a full load all over the road after it narrowly avoided missing a home.
One woman who was driving a Chevy Equinox died as a result of this horrific crash.  Witnesses have said the suspect rear-ended the Equinox.  The Equinox was pushed into the lane in which the dump truck was driving.  The dump truck took evasive action to avoid a collision, but was not able to get out of the way and collided with the Equinox.  At this point, the suspect allegedly fled the scene, but was apprehended by law enforcement officers within minutes after the accident. The driver of the Equinox, was rushed to a local level one trauma center, but she was pronounced dead soon following her arrival.  While defendant was arrested and charged with motor vehicle homicide and leaving the scene of an accident, these are only charges, and she is presumed innocent and unless and until she is proven guilty beyond a reasonable doubt in a court of law by a judge or jury.
In cases such as these, defendant will have a right to remain silent, and cannot be compelled to attend a deposition and answer oral questions, or be required to respond to written discovery such as interrogatories, and possibly requests to produce documents.  This means that while defendant's insurance company can, and probably will, negotiate with plaintiffs though counsel, if the case should go to trial, the civil case will be continued until the criminal matter has been resolved.
If defendant is convicted of  the criminal offenses after trial or pleads guilty, it will be very difficult for defendant's insurance company to disclaim liability.  If defendant is acquitted, or the case was other dismissed, this does not mean plaintiff can still file, and be successful in Boston car accident lawsuit.  There are two different standards between a criminal case and a civil case. In criminal case, as discussed above, defendants must be proven guilty beyond a reasonable doubt.  As jurors are instructed in the Commonwealth, while this is not a mathematical certainty, but it is something jurors must know in their hearts to be a moral certainty.
On the other hand, in a civil case, the jury must be convinced it is more probable than not, defendant was engaged in negligent conduct and is liable for the accident. This is not easy to establish, and you want an attorney who has experience taking these cases to trail when necessary, but it is much lower the standard than the burden of proof needed in the criminal case.
The facts of every case are different, so plaintiffs should speak with an experienced car accident lawyer about the actual situation.
If you are injured in an accident in Massachusetts, call Jeffrey Glassman Injury Lawyers for a free and confidential appointment — (617) 777-7777.
Additional Resources:
Driver Charged After Fatal Crash Involving Dump Truck, October 3, 2017, By Jim Smith, CBS Boston
More Blog Entries:
Filing a Boston Truck Accident Lawsuit, Sept. 28, 2017, Boston Car Accident Lawyer Blog