One of the primary causes of car crashes is driver error, or in the terminology of a car accident lawsuit, defendant's negligence. While we often the use the term accident, many accidents are truly not accidents, but someone's fault.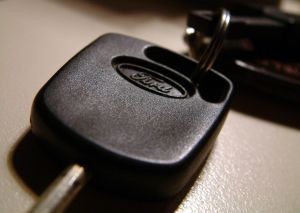 However, some accidents are not due to a driver's fault but are, instead, due to a manufacturing defect in a car, truck, or motorcycle, and some car accidents are the result of negligently performed repairs or routine maintenance at a dealership or private service station. When there is a suspected manufacturing defect, car makers will often send service bulletins to dealerships to be on the lookout for a particular issue. If the defect affects a safety system or other system that is likely to result in a car accident, the manufacturer is required to initiate a recall of all potentially affected vehicles. Some of these recalls are voluntary and others are non-voluntary, as they are ordered by a state or federal agency.
According to a recent news release from Consumer Reports, Ford has now issued a recall on nearly 600,000 vehicles. The largest of these recalls involves the 2013 to 2015 Ford Fusion and Lincoln MKZ sedans as well as the Ford Edge SUV. These vehicles were built with a defective motor attachment for the steering gear. The bolts used on this attachment are susceptible to corrosion, and, once corroded, they have been shown to fracture. After the bolts fracture, the power steering mechanism could fail, and the driver would have to manually control a vehicle without assistance from hydraulics, as was common on cars built before the 1960s. For those who have never driven a manual steering vehicle, it may be difficult for them to physically turn the wheel in time to avoid a serious car accident. At slower speeds such as driving in traffic, it might be practically impossible to turn a modern car through an intersection, thus putting it at risk of being hit by other car.

As our Boston traffic accident attorneys understand, this corrosion is a bigger danger is colder states, such as the Commonwealth of Massachusetts, as metal is more brittle during the winter. For this reason, Ford has ordered the bolts be immediately replaced in northern states.
The second recall made at this time involves approximately 50,000 Ford Edge, Fiesta, Escape, and Transit Connect models manufactured in 2014 and 2015. The defect in these vehicles involves a fuel pump issue causing the engine to seize or stall while the vehicle is in motion, and could also cause a total loss of vehicle control.
There were two other recalls Ford issued this week for the Lincoln MKZ, and the Ford F-150 pickup trucks. These issues included headlights, which are brighter than allowed by federal law, and a faulty heat shield, which could result in a car fire. With respect to the bright headlights, it is not hard to see this could cause a serious accident if the bright lights when driving at night blinded another driver.
It should be noted, there have not been any reports of accidents with respect to these recalls. However, it should also be noted, just because a company issues a voluntary recall, this does not automatically excuse them for any liability if a traffic accident occurs as a result of a defect.
If you are injured in an accident in Massachusetts, call Jeffrey Glassman Injury Lawyers for a free and confidential appointment: (617) 777-7777.
Additional Resources:
Ford recalls almost 600,000 cars, SUVs, and trucks , May 8, 2015, Consumer Reports
More Blog Entries:
Why Do Boston Drivers Hit and Run?, July 3, 2014, Boston Car Accident Lawyer Blog