A rollover accident is one of the scariest and most jarring experiences an occupant of a vehicle can have. It can also be one of the deadliest.
According to a recent news article from the Hamden Patch, a driver and passenger were killed in a rollover car crash on the Massachusetts Turnpike.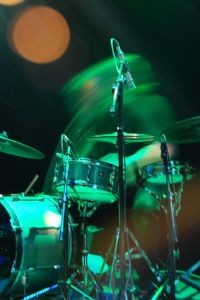 Authorities say the single vehicle accident occurred on an early Sunday morning. When officers arrive at the accident, they found a van, which had lost control, rolled over, and ended up in the median.
They found driver, a 43-year-old roadie for a Massachusetts-based band, had already died from injuries prior to their arrival. The passenger, the band's drummer, was also seriously injured in the crash. First responders provided immediate medical attention before transferring him to a local level-one trauma hospital. His injures were considered life-threatening at time of his arrival, and he eventually succumbed to his injuries and died.

Band members posted a message on Facebook expressing their deepest regrets as they mourn the loss of their friends and band founder. Our Boston traffic collision lawyers also wish to express our condolences to the friends and families of the victims whose lives were claimed in this tragic van accident.
Police have net yet determined the cause of this deadly car accident and are continuing to investigate what went wrong causing driver to lose control of the van. There are a variety of methods an accident reconstruction specialist will use to determine the cause of an accident. He or she will try to determine what caused the vehicle to lose control, whether another vehicle was involved, causing the loss of control, or whether there was mechanical defect responsible for the accident.
The first thing traffic crash investigators will do is try to locate any witnesses to the accident. Eye witness reports are often the easiest way to find out what happened, though, it is important to note, eyewitness reports are not always accurate. Many people are not accustomed to seeing things like a vehicle rollover, and many not clearly interpret exactly what happened. It is not uncommon for two people in a vehicle to witness an accident in close proximity to them and having differing accounts of what actually happened despite them having the same vantage point and opportunity to observe.
Another tactic police investigators, or your attorney's private investigator, can use is to determine if there were any surveillance cameras that captured the accident. These cameras are sometimes placed on a roadway to monitor for terrorist activities, capture traffic conditions and accidents, or may even be on a nearby business or ATM with a view of the roadway. Even some vehicles have onboard cameras constantly recording. Many public transportation vehicles have multiple cameras recording activity inside and outside the vehicle. Some city busses have as many as a dozen cameras onboard recording at all times.
Investigators can also use the onboard computer recorder installed in all modern cars that functions similar (though much more limited) to a "black box" used on commercial airliners.
If you are injured in an accident in Massachusetts, call Jeffrey Glassman Injury Lawyers for a free and confidential appointment: (617) 777-7777.
Additional Resources:
Hamden Man, Passenger Die in Rollover Crash on Mass Pike (Updated), , May 9, 2015, Hamden Patch
More Blog Entries:
Woman Run Over by Own Car at Massachusetts Hotel, June 26, 2014, Boston Car Accident Lawyer Blog