According to a recent news report form AL.com, former University of Alabama running back Altee Tenpenny died in a fatal single-car accident. A spokesperson for the highway patrol said the 20-year-old victim was driving on a major highway when he collided with a large metal sign. Witnesses say Tenpenny's car flew through the air after hitting the metal highway sign and then started tumbling when it landed. It finally came to a stop when it crashed into a utility pole. Authorities say Tenpeny was ejected from the vehicle.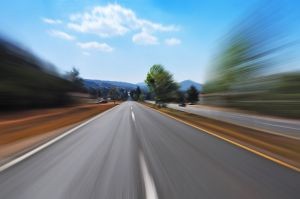 When first responders arrived at the scene, they attempted to provide immediate medical attention and transported him to a local level-one trauma center, but he was pronounced dead soon after arrival.
Tenpenny was originally recruited to the University of Alabama football team as a high-ranking running back. He was in the reserves for his first and second season with the team and then left when it was obvious he was never going to be on the active roster. He transferred to UNLV, but, after a short time there, he was dismissed from this school. He then enrolled in Nicholls State, where he had a better chance of playing on the active roster. However, after being arrested for alleged possession and discharging a weapon, he was kicked off his new football team and was heading home when the fatal car accident occurred.
Authorities have stated they are still trying to determine the cause of the fatal car accident in which Tenpenny was killed. His former teammates from the University of Alabama expressed their condolences to the victims' families, and the head coach expressed his sympathies during a recent press conference following the incident.
Single vehicle car accidents occur all the time. Many believe that if there is a single vehicle accident, it must be the fault of the driver. This is not necessarily the case. In some single vehicle accidents, it is a mechanical issue or design defect responsible for the crash. In terms of a mechanical issues, since most people do not work on their own cars these days, it might the fault of the service shop, dealership, or whatever organization was responsible for the defect that caused the car crash.
While there are lot of ways that a mechanical issue could result in deadly car accidents, some of more the common ones involve problems with the brakes, wheels, and steering mechanism. If, for example, a garage rotates a set of tires and does not properly install the lug nuts, or over-inflates the tire, there may be an issue when driving at highway speeds, and this could result in a deadly crash. In addition to mechanical problems, there is also the problem of a defectively designed vehicle. As our Boston car accident attorneys have seen, not only are there design defects in certain model cars, but there have been numerous cases where the car company knew about the defect, and even went so far as to take steps to hide the defects from consumers, even though their lives were being needlessly placed in grave danger.
If you are injured in an accident in Massachusetts, call Jeffrey Glassman Injury Lawyers for a free and confidential appointment: (617) 777-7777.

Additional Resources:
Former Alabama RB Altee Tenpenny dies in car crash, October 21, 2015, AL.com, by John Talty
More Blog Entries:
Floyd-Tunnell v. Shelter Mut. Ins. Co. Uninsured Motorist Coverage and Stacking, July 3, 2014, Boston Car Accident Lawyer Blog