Four people an hour died on the nation's roads last year, or almost 100 motorists a day. And more than 2 million were injured, according to new statistics released by the National Highway Traffic Safety Administration.
Still, the nation posted the fewest fatalities than at anytime since 1950. A total of 33,808 motorists were killed last year, a decrease of nearly 10 percent compared to the 37,423 who died in 2008. The number of people who were injured in auto accident declined for the 10th year in a row, dropping to 2.217 million last year from the 2.346 million reported injured in 2008.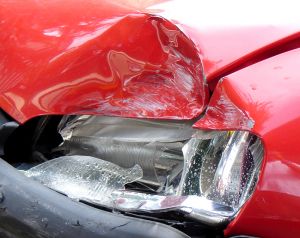 "Today's announcement shows that America's roads are the safest they've ever been," U.S. Transportation Secretary Ray LaHood said. "But they must be safer. And we will not rest until they are."
Fatal Massachusetts car accidents declined to 334, from the 364 reported in 2008. The 30 fewer fatalities represent a decline of 8.2 percent, slightly less than the national average. As our Boston car accident attorneys have reported, Massachusetts has been one of a dwindling number of states that have not enacted a texting and driving ban or other laws to combat distracted driving. A new law has since passed and could further reduce the number of serious and fatal accidents in the coming year.
Mass Live reports that Massachusetts did have the fewest fatal accidents per capita, at 5 deaths per 100,000 residents.
Fatalities declined across all categories, including motorcycles; the number of fatal motorcycle accidents declined by 850, the first drop in more than a decade. Still, the Centers for Disease Control and Prevention reports that motor vehicle crashes are the leading cause of death for those ages 3 to 34.
"Today's numbers reflect the tangible benefits of record seat belt use and strong anti-drunk driving enforcement campaigns," said NHTSA Administrator David Strickland. "But we are still losing more than 30,000 lives a year on our highways."
A total of 41 states reported fewer accidents, led by Florida (422 fewer fatalities) and Texas (405 fewer).

If you have been injured in a Boston car accident, contact Massachusetts Injury Lawyer Jeffrey S. Glassman for a free and confidential appointment to discuss your rights. Call 877-617-5333.