The Boston personal injury lawyers and staff at Jeffrey Glassman Injury Lawyers wish each of you a safe and enjoyable Super Bowl weekend. While it won't be as hectic as it would if the Patriots were playing, the year's biggest football weekend brings an increased risk of drunk driving accidents.
A substantial number of Boston car accidents are caused each year by drunk drivers. The National Highway Traffic Safety Administration reports 151 of the state's 363 accidents involved alcohol in 2009.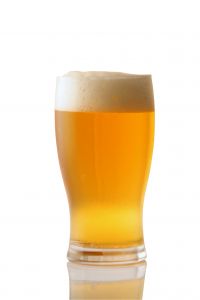 "Football is one of America's favorite pastimes, but fans can put themselves in serious danger if they don't plan ahead," said NHTSA Administrator David Strickland. "Whether you're at the game or watching from a sports bar or a friend's house, designate a sober driver before the game. And remember, Fans Don't Let Fans Drive Drunk."
Mothers Against Drunk Driving is encouraging party hosts to be prepared.
"There's a reason it's called throwing a party – a host has to be ready for the occasional trick play and juggle the unexpected when it comes to staging an event that's fun, entertaining and safe for everyone," the organization said. "Responsible hosts know that part of showing guests a great time is making sure they get home safely."
Safety tips for party hosts and guests include:
-Plan Activities, which can reduce the consumption of alcohol.
-Avoid Mixers: They can cause alcohol to be absorbed more quickly and may cause people to drink more.
-Designate sober drivers.
-Provide plenty of food.
-Avoid too many salty snacks, which can prompt people to drink more.
-Offer plenty of non-alcoholic beverages.
-Never serve alcohol to anyone under the age of 21.
-Be proactive: If a guest has had too much to drink, make sure they have a safe way home or invite them to sleep over.

If you have been injured in a drunk driving accident in Boston, contact Massachusetts Injury Attorney Jeffrey S. Glassman for a free and confidential appointment to discuss your rights. Call 877-617-5333.