Proposed hours-of-service changes for commercial truckers could help reduce the risk of Boston trucking accidents and truck accidents nationwide.
A public listening session has been scheduled for next week by the U.S. Department of Transportation's Federal Motor Carrier Safety Administration (FMCSA) on its proposed revision to the hours-of-service (HOS) requirements for commercial truckers.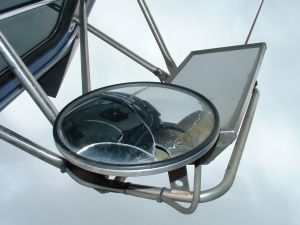 Our Boston personal injury lawyers are familiar with the devastation caused by an accident involving a large truck and consider mandating hours of service critical to reduce the hazards associated with truck accidents.
The purpose of the listening session is to collect a wide range of observations, ideas and pertinent data on the proposed HOS changes. The current requirements are almost a decade old and need revising, though they were relaxed slightly during the final days of the Bush Administration.
The premise for considering these changes is to make sure commercial truck drivers are well rested in order to help prevent commercial vehicle crashes, fatalities and injuries.
"A fatigued driver has no place behind the wheel of a large commercial truck," said Transportation Secretary Ray LaHood. "We are committed to an hours-of-service rule that will help create an environment where commercial truck drivers are rested, alert and focused on safety while on the job."
These new rule changes would keep the 34 hour restart condition, but would limit restarts to once per 7 day stage and would include two uninterrupted off-duty periods from midnight to 6 a.m.
The FMCSA's new rules would also require a driver to finish all driving in a 14-hour workday and to finish all work-related activities within 13 hours (with a 1-hour break).
They are considering reducing total driving time from 11 hours to 10 hours per day but this is still up for debate.
To accommodate loading/unloading at ports and terminals drivers would be allowed to extend on-duty shifts to 16 hours twice a week.
Violating the rules for hours of service could lead to fines being increased to up to $2,750 per offense and companies can be penalized up to $11,000 per offense if they allow their drivers to break the HOS rules.
Final decisions on the rulings will be made by the end of July.

If you or someone you love has been involved in Boston car or trucking accident, contact Jeffrey Glassman Injury Lawyers for assistance. Call for a free consultation at 877-617-5333.