According to a recent article in the Boston Herald, Jalen Saunders, a rookie wide receiver who plays for the New York Jets, was in a single vehicle crash. He is reported to be in the hospital for observation, and there has been no word on the seriousness of his injuries. He is expected to miss at least one preseason game due to his hospitalization.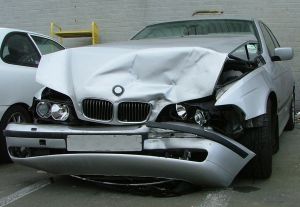 As our Boston car accident attorneys understand, single vehicle accidents can pose unique challenges to an injured victim. First, it should be noted that just because there was only one vehicle that crashed, does not mean that it was the injured driver's fault.
Often times a driver will act in a manner that causes another driver to crash without crashing his or her own vehicle. We tend to see this when a driver weaves or makes an unsafe lane change, or even drives the wrong way down a street, causing another vehicle to take evasive action. Swerving out the way may lead to running off the road and crashing into an object like a utility pole or having a rollover accident.

Another possible basis for a negligence lawsuit after a single car crash would be a dangerous or defective road condition, as we have discussed other blog entries. This could involve a lawsuit against a municipal or state government. This type of lawsuit would likely involve some complex litigation in regard to the sovereign immunity statute that limits the liability of state governments. There are exceptions to sovereign immunity issues, so you want to make sure that your Boston automobile accident lawyer regularly handles these types of lawsuits.
There is also the possibility that a single vehicle car accident was caused by manufacturing defect in the car or a negligent repair or service performed on the car. For example, there have been a number of car accidents caused by wheels falling off a car while in motion. A negligent mechanic who failed to properly balance or mount a tire may cause this type of incident.
The most important thing you can do if you are in a single vehicle accident is to speak with a car accident lawyer before giving a statement to an insurance company. You do not want to assume it was your fault and needlessly take responsibility on a recorded statement. Allow an attorney familiar with the process to hear the facts and decide if a further investigation would be helpful to determine whether or not you have a case.
The fact that a Massachusetts State Trooper or Boston Police Officer issued you a ticket does not necessarily mean that the accident was your fault. It is possible you could get a ticket for failing to maintain your vehicle, when the problem was really caused buy a negligent mechanic you paid to repair your car.
If you are injured in an accident in Massachusetts, call Jeffrey Glassman Injury Lawyers for a free and confidential appointment: (617) 777-7777.

Additional Resources:

Jets' Saunders in hospital after single-car crash., August 15, 2014, Boston Hearld
More Blog Entries:
Estate of Edmund M. Carman v. Tinkes: On Motions for Summary Judgment, August 14, 2014, Boston Car Accident Lawyer Blog