Stotler v. Dep't of Transp., an appeal heard in the Connecticut Supreme Court, involves a truck that was going down a steep hill on a state highway when the brakes failed. The runaway truck collided with several cars after losing control.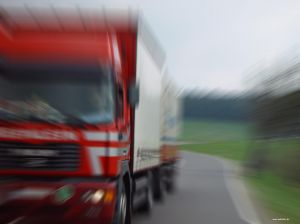 The plaintiff was killed in the deadly car accident and this action was brought in the name of the plaintiff's estate. As your Boston car accident attorney can explain, if a victim is killed in a car accident, the surviving spouse, or next of kin, or some other heirs of the decedent can go the probate court, open an estate, become appointed administrator (executor), and file a lawsuit against the at-fault driver in the name of the estate.
In this case, the plaintiff alleged that the highway department was negligent in many ways, including failing to adequately warn the truck driver of the steep grade change on the road, not constructing a runaway truck ramp, failure to maintain the roadway, and several other claims of negligence.

The issue is that a state or municipal government typically has been granted what is known is a sovereign immunity. Sovereign immunity either acts as a cap to limit the amount of money a plaintiff can recover in a civil suit, or it can prevent the state from being held liable in any negligence actions. While states would prefer that their liability is completely limited, the state legislature may allow for lawsuits based on public policy considerations.
In Stoker, the court looked at whether the facts in this case fell within an exception to the state's sovereign immunity law that would prevent a suit entirely. The exception was for cases involving defectively designed highways.
The trial court concluded that the facts presented would allow the plaintiff to argue that that the highway was defective in its design and thus qualify for the exception to the sovereign immunity statute. The defendant appealed this ruling, and the court of appeals agreed with the defendant that the plaintiff had failed to assert a cause of action under the statutory exceptions to the sovereign immunity laws. The plaintiff appealed this decision.
Ultimately, the state supreme court ruled that the appellate court was correct in ruling that the plaintiff's claim was not within the exception to the sovereign immunity laws.
It is worth noting that sovereign immunity laws only protect a state when acting in its sovereign capacity. In other words, if it is engaging in activities needed to run the state or city, the municipality may claim immunity from civil actions. If it is engaging in proprietary functions, it cannot claim sovereign immunity. An example would be when the state is an active participant in the marketplace and is selling goods or services.
If you are injured in an accident in Massachusetts, call Jeffrey Glassman Injury Lawyers for a free and confidential appointment: (617) 777-7777.
Additional Resources:
Stotler v. Dep't of Transp., August 19, 2014, Connecticut Supreme Court
More Blog Entries:
Boston Car Accidents Result in Serious Child Injuries, March 10, 2013, Boston Car Accident Lawyer Blog