Friday morning car accident in Kingston kept four Silver Lake Regional High School students from making it to class, according to the Boston Globe. The four were involved in the accident as they were making their way to school that Friday morning. They were still listed in critical condition on Monday morning.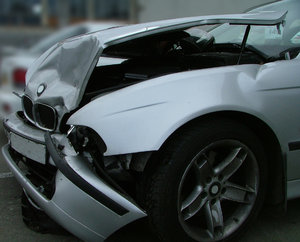 "We're hoping for a speedy recovery for them. They're all good kids. Each in their own way has excelled. They're popular kids," said Silver Lake Regional Superintendent John Tuffy.
Our Massachusetts car accident lawyers understand that high school students and teenage drivers around the state face some seriously high risks for car accidents. We oftentimes talk about these risks with parents and offer tips to help keep these young drivers safe on our roadways. Parental involvement in these young drivers' habits behind the wheel is one of the best ways to help them to stay out of a potentially fatal car accident.
The accident happened as the four of the students were heading to school on Friday as they slammed head on into a school bus just after 7:00 a.m. The collision happened just about two blocks from the school on the very day of their junior prom.
The four students were transported to local hospitals after the accident, including South Shore Hospital in Weymouth, Brigham and Women's Hospital and Boston Medical Center.
Police officers with the city are still looking into the cause of the accident, said a dispatcher for the city's fire department, Vicki Goldberg.
Counselors at the school were available for students to talk with. Seeing these kind of accidents happen among friends and family members can be difficult for these students. Faculty and staff members are prepared to help them to cope.
Parents are urged to share the following tips from MassDOT with the teen drivers in their family:
-Before turning on the car, make sure that all mirrors are properly adjusted.
-Always wear a seat belt.
-Be sure that the seat is in the proper position and is comfortable.
-Always use your turn signals.
-Look in all mirrors and over your shoulder before moving in traffic.
-Keep two hands on the wheel.
-Always be aware of your surroundings.
-Stop behind crosswalks.
-Brake gently. There's no need to brake abruptly and cause unnecessary jarring.
-Take turns at slow speeds.
-Be aware of who has the right-of-way, especially at intersections.
-Avoid backing out of parking spots when possible.
-Never talk on the phone or text message while driving.
-Avoid eating and drinking while driving.
-Be careful when playing with the music while driving.
-Pull over if you have any other business or attend to while driving. Behind the wheel is not a place to multitask.
-Never tailgate.
-Practice defensive driving habits.
-Be on the lookout for roadway dangers.

If you or the teen driver in your family has been involved in a car accident in Massachusetts, contact Boston Injury Attorney Jeffrey S. Glassman. Our firm offers free and confidential appointments to discuss the rights of victims and the families of accident victims. Call 877-617-5333.
Additional Resources:

Four high school juniors injured in Kingston car crash remain hospitalized, by Kathy McCabe, Globe Staff
More Blog Entries:
G-Force Predicting Teen's Risks of Car Accidents in Massachusetts and Elsewhere, Boston Car Accident Lawyer Blog, February 29, 2012
Restrictions Paying Off in Fight against Teen Car Accidents in Massachusetts, Boston Car Accident Lawyer Blog, February 22, 2012